6 Ways to Breathe New Life into the Holidays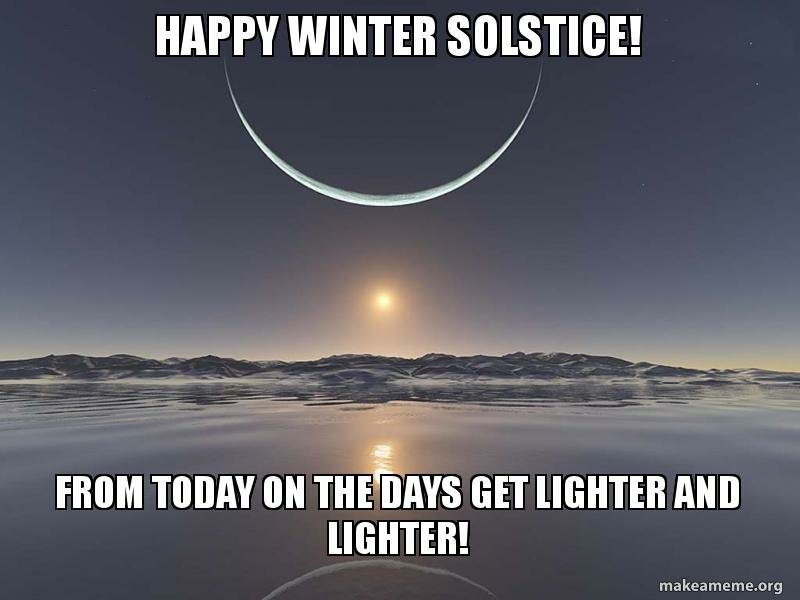 You don't have to be spiritual to fully appreciate and celebrate the meaning of Solstice but it is found across the board in just about every major religious teaching.
Tonight is Winter Solstice, which marks the longest night of the year. Now is the time to honor the darkness and celebrate the long awaited return of the sun.
Here are 6 ways to get the most out of the season:
1. Time to Relfect
Take at least a little time to disconnect, maybe even go dark and look within to reflect on what has occurred over this past year. Think about what you want to carry with you into the coming year and what you would like to leave behind.
2. Light a Fire
Of course you can light candles or build a fire but put it to use! One of my favorite ways to let go of difficult things or focus my energy into what I want is to write it down then burn it, while I visualize the smoke carrying my wishes to the universe.
3. Convey your Love and Gratitude
The best part of this season! There is no better gift than making someone else feel loved and appreciated. Not only does it make that other person feel good, it strengthens your connection.
4. Donate or Volunteer
This is an extension of the previous point. Love your fellow humans and give them, as well as yourself, another reason to believe in the kindness of strangers.
5. Deck the Halls!
Even if you've already put up your holiday decorations, you can create something new to remind you of the reason for the season. Whether you make a new decoration or a new tradition, do it with intention.
Of all things, don't forget to give thanks and celebrate!
I know it's not always easy, there are plenty of reasons why this season is one of the most stressful. If you're having trouble, put your focus on being thankful for the good in your life and giving yourself permission to feel and do whatever it is you need to, which includes removing toxic people or stressful traditions.
Blessed Solstice and Yule, happy Yalda and Hanukkah, merry Christmas, and joyous Kwanzaa!