A Message From the Universe ~ All Roads Lead Home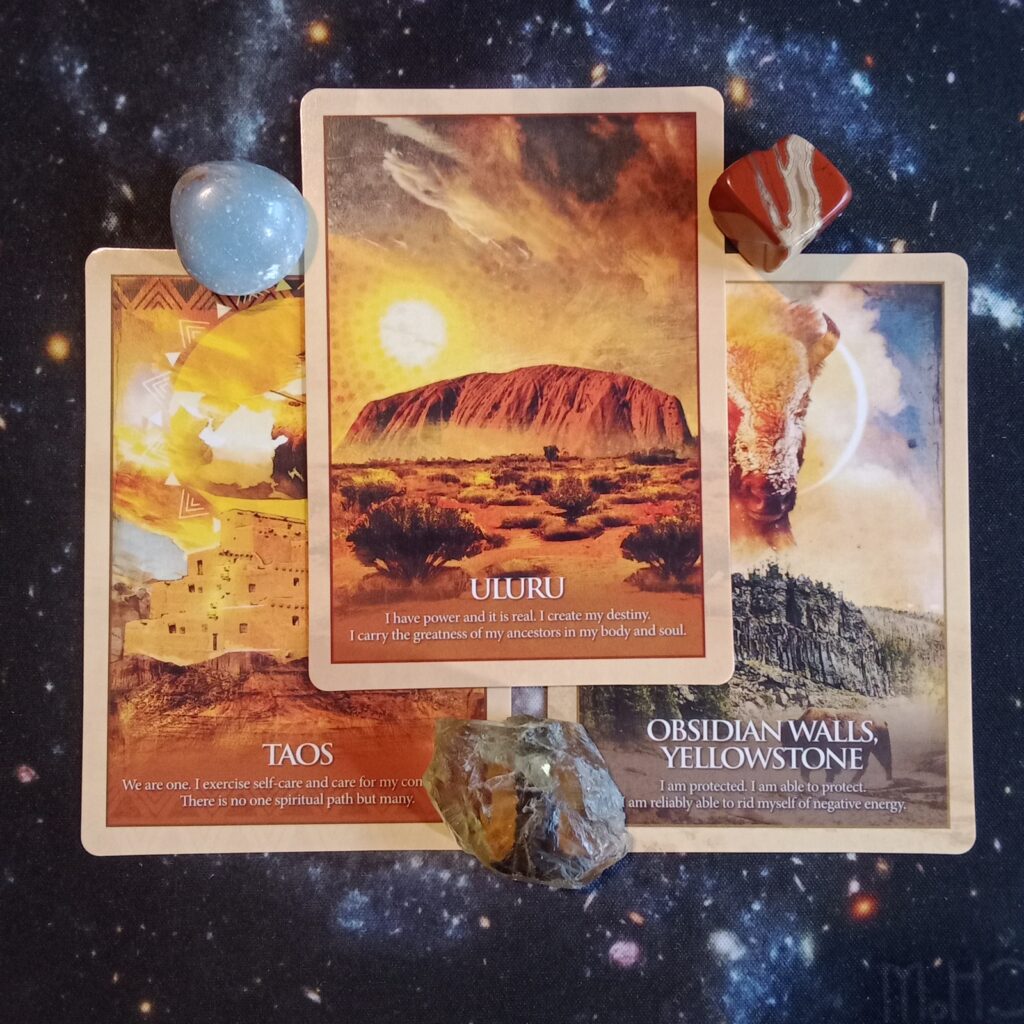 Today's Message from the Universe bids you to focus on self-care and preparation.
There is not just one right path for any of us, spiritual or otherwise. While there may be predestined happenings and plenty of things that are beyond our control, we ultimately have free will and choose which roads we take. There is rarely even a wrong choice because it will ultimately lead us to where we need to go, all paths have beauty, difficulty, and purpose.
You are being asked now to focus heavily on self-care and care for those around you. Get as much rest as you can and don't let the difficult people around you goad you into spending your energy on petty drama. Things will soon start to move quite quickly so get your processes cleaned up and worked out in order to avoid confusion and backtracking when things get busy.
You asked, and the Universe is answering 🙂
TODAY'S CRYSTALS:
TODAY'S DECK:
CHECK OUT THIS DECK:
TODAY'S MUSIC:
Thank you! Your tips and donations help to pay for the website and other costs that help me to bring these messages to you 🙂
Song of the Day may be offensive to some, so listen with discretion.
I am not a doctor. Advice from the "Message from the Universe" and other posts is meant to help with spiritual and self-development in conjunction with medical treatment, not to replace it. If you are depressed or in a bad situation, please seek help from the medical and/or charitable places that are local to you. I want you to be healthy in body, mind, and spirit 💙
I am also not the artist or author who created the decks used for the "Message from the Universe" posts. However, the pictures of the cards, the interpretation, and the written words in blog posts are created by me. You can find the decks and crystals I use in my shop along with a bunch of other stuff 🙂