A Message from the Universe ~ All that Glitters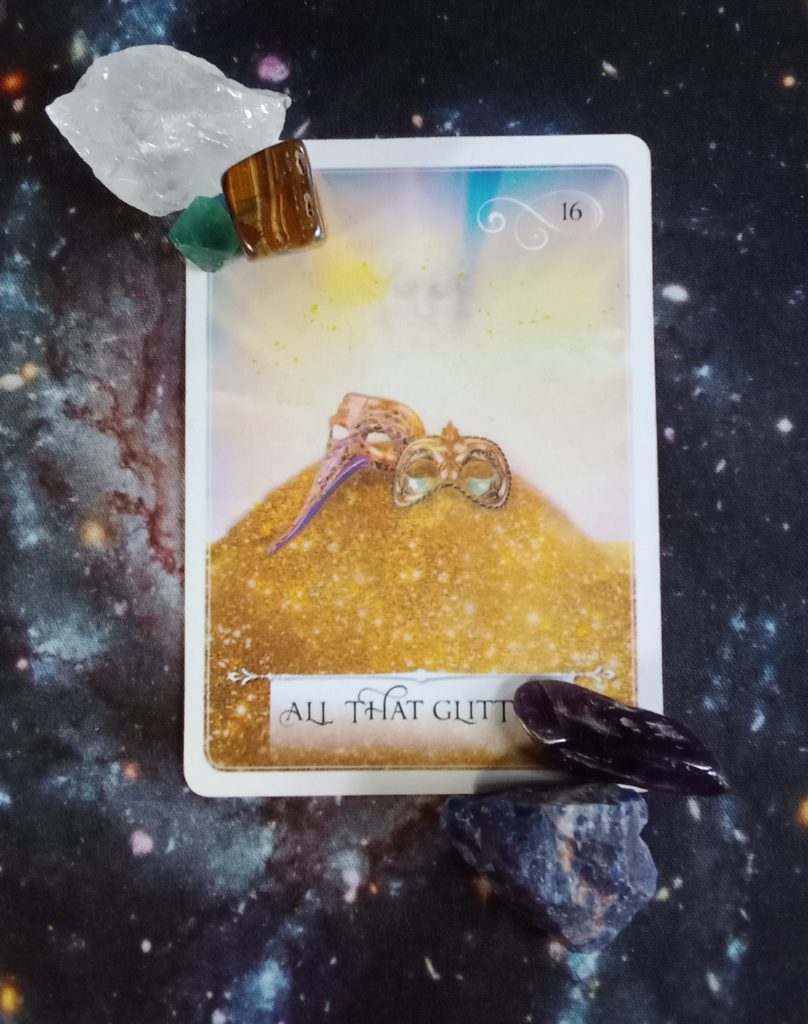 Today's Message from the Universe asks you to stop waiting for something bad to happen.
Traditionally this card has a different meaning but I'm feeling strongly that today's message finds you in the midst of something you find too good to be true. Things may be going relatively well for you. So well, in fact, that you don't trust it or believe that it's real. While you might find flaws and difficulties in this situation or person, possibly even yourself, the difficulty is only a small part of the whole picture. Let yourself trust, believe, and enjoy this thing, just try to see it as it really is. Do not create unrealistic and glittering expectations but don't allow yourself to expect awful things either. See, feel, and accept it for what it truly is.
Today's Crystals:
Today's Deck:
Today's Music:
Song of the Day may be offensive to some, so listen with discretion.
I am not a doctor. Advice from the "Message from the Universe" and other posts is meant to help with spiritual and self-development in conjunction with medical treatment, not to replace it. If you are depressed or in a bad situation, please seek help from the medical and/or charitable places that are local to you. I want you to be healthy in body, mind, and spirit 💙
I am also not the artist or author who created the decks used for the "Message from the Universe" posts. However, the pictures of the cards, the interpretation, and the written words in blog posts are created by me. You can find the decks and crystals I use in my shop along with a bunch of other stuff 🙂