A Message from the Universe ~ Balance and Moderation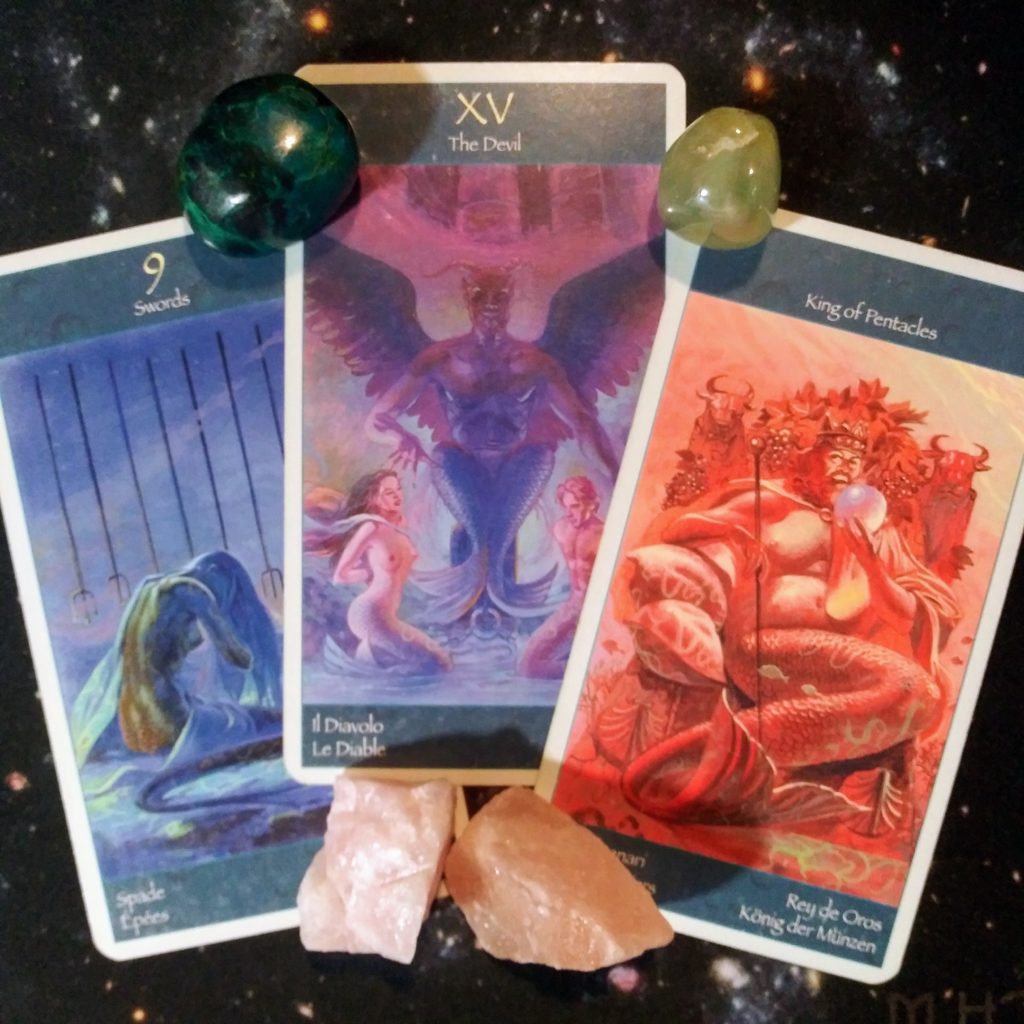 Today's Message from the Universe suggests you examine your relationship with pleasure.
If anxiety is getting the better of you right now then this message is encouraging you to do something fun in order to help you get out of your head for awhile. Just make sure that you do this in a healthy way. Some of you have been overindulging or creating unhealthy attachments. If that's the case, then this message is reminding you that the longer you stay in this mode, the farther away happiness and peace will become.
You might only be entertaining the thought of slipping into previous unhealthy patterns. Remember that this is natural but also not worth it. Keep your eye on the prize and remember why you don't want to fall back into these patterns. Don't let instant gratification drive you, the truly good stuff is rarely instantaneous. Seek balance and moderation in all things.
Today's Crystals:
Today's Deck:
Today's Songs:
Song of the Day may be offensive to some, so listen with discretion.
I am not a doctor. Advice from the "Message from the Universe" and other posts is meant to help with spiritual and self-development in conjunction with medical treatment, not to replace it. If you are depressed or in a bad situation, please seek help from the medical and/or charitable places that are local to you. I want you to be healthy in body, mind, and spirit 💙
I am also not the artist or author who created the decks used for the "Message from the Universe" posts. However, the pictures of the cards, the interpretation, and the written words in blog posts are created by me. You can find the decks and crystals I use in my shop along with a bunch of other stuff 🙂