A Message from the Universe ~ Being in the Flow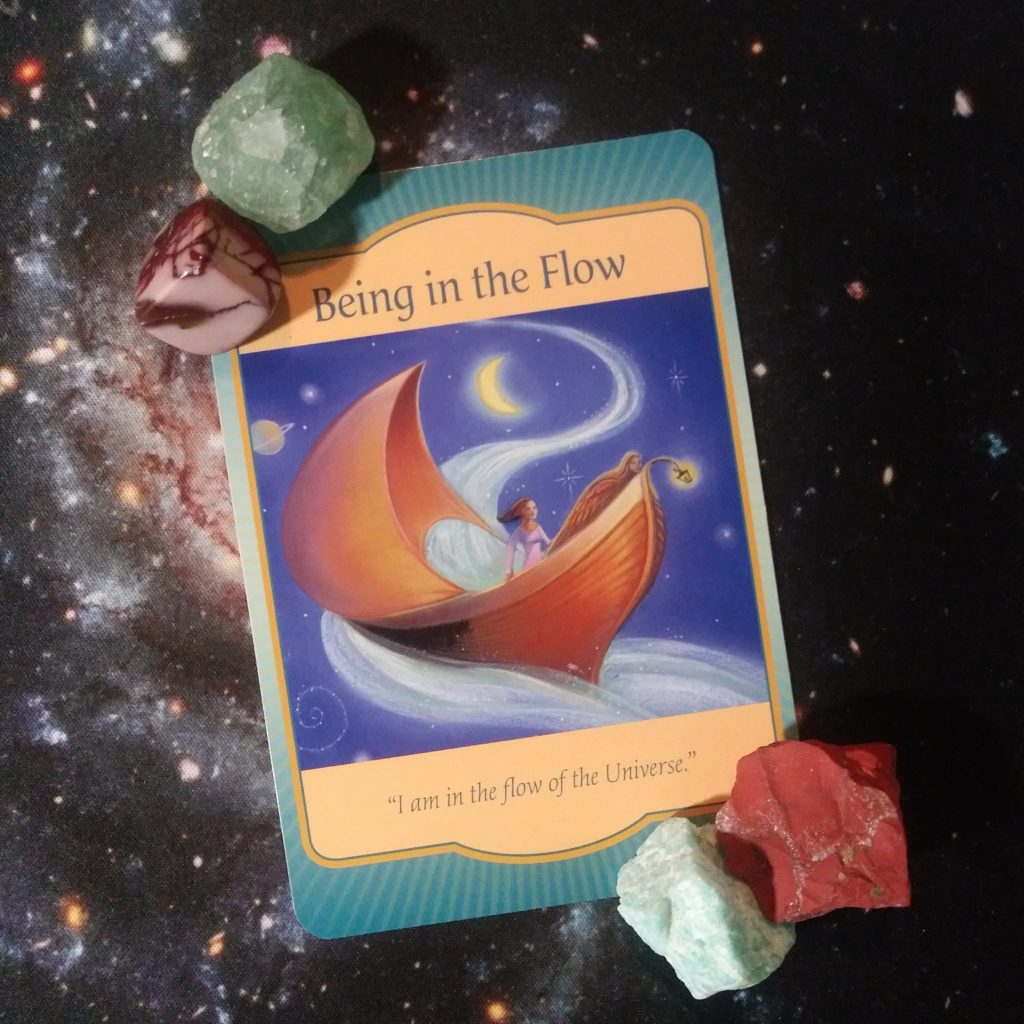 Today's Message from the Universe indicates the need to go with the flow at this time.
While there are times when you must push yourself and your limits, this is not one of those times. You have already put so much of yourself into creating or manifesting this thing and it's now time to let the current guide your thoughts and actions. If you keep making changes to it, it will just take all that much longer to take root; give it time to grow before performing any further assessment.
Contrary to popular belief, surviving and thriving are not dependent on how strong you are. They are dependent on your ability to adapt to your environment. Even during those times when you must push yourself, your limits, and your endurance, there is still a need to allow for things that do not go according to plan. Make your plans with flexibility to allow for the unexpected and you will find that these things will be so much less stressful. You might even find a little joy that you would have missed had things gone according to your plan.
Today's Crystals:
Today's Deck:
Today's Music:
Song of the Day may be offensive to some, so listen with discretion.
I am not a doctor. Advice from the "Message from the Universe" and other posts is meant to help with spiritual and self-development in conjunction with medical treatment, not to replace it. If you are depressed or in a bad situation, please seek help from the medical and/or charitable places that are local to you. I want you to be healthy in body, mind, and spirit 💙
I am also not the artist or author who created the decks used for the "Message from the Universe" posts. However, the pictures of the cards, the interpretation, and the written words in blog posts are created by me. You can find the decks and crystals I use in my shop along with a bunch of other stuff 🙂