A Message from the Universe ~ Break Those Chains!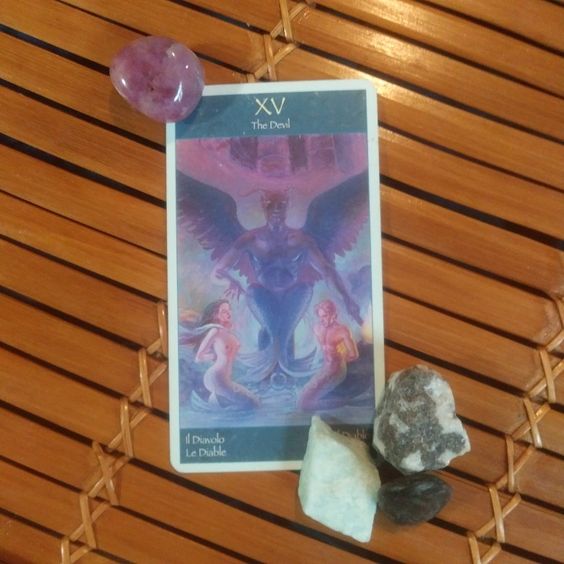 Today's Message from the Universe asks you to examine your relationships, patterns, and habits.
Too much of a good thing is still too much. The Devil shows up to shine a spotlight on potential addictions and co-dependent relationships. Some of you have already been hard at work at getting healthy in this area. This message for you is confirmation and validation with a reminder to look for, acknowledge, and celebrate the progress you've made.
For others, this message comes in the form of a warning. In a sense, this is confirmation for you as well. Part of you already knows you're a little too attached to something or someone who is harmful to you. It's best to examine this rollercoaster now because the longer you wait, the harder it will be. This is an opportune time to confront these attachments, choose to commit to yourself.
Today's Crystals:
Click a link to see the properties of the stones and/or make a purchase
Today's Deck: