A Message from the Universe ~ Breaking Unhealthy Bonds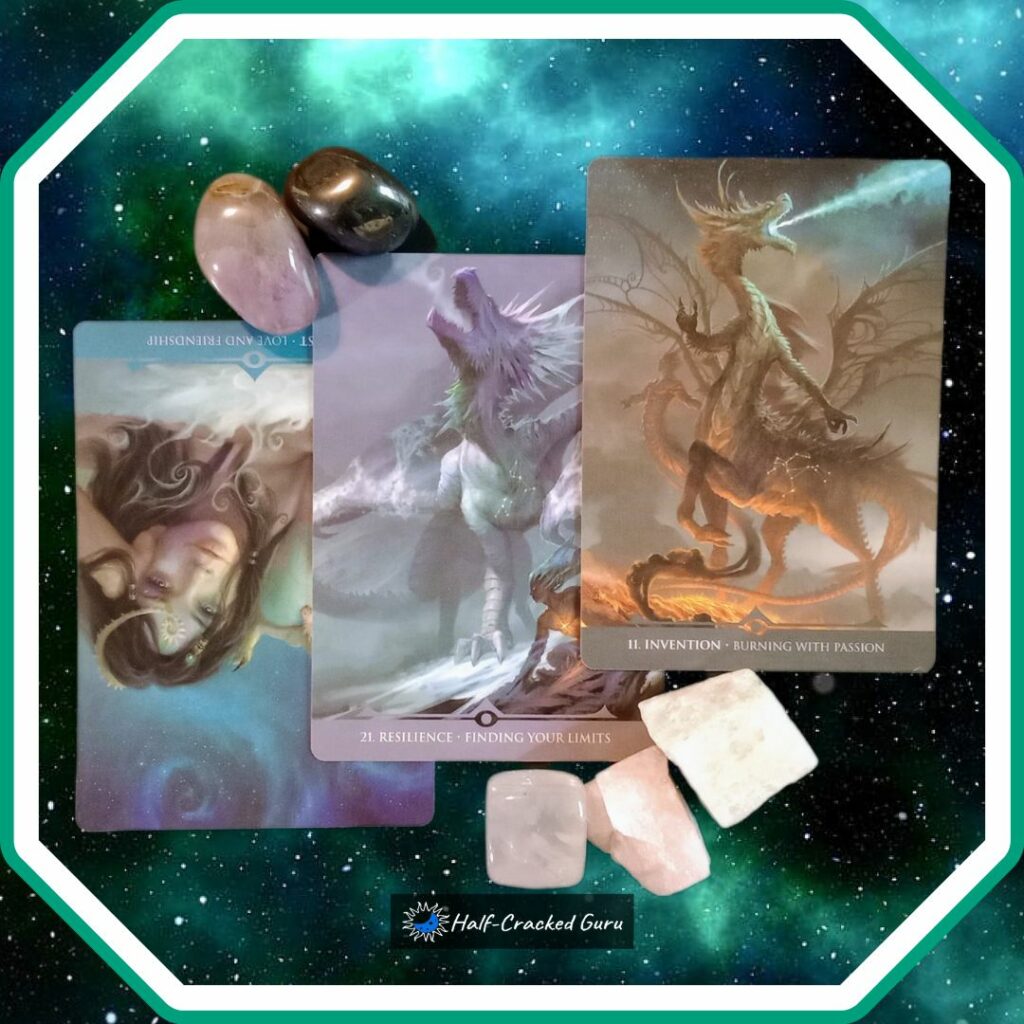 Today's Message from the Universe encourages you to set boundaries for or remove that difficult loved one from your life.
Only you can determine what is the right move for you at this time. There is an indication here that someone you care for or feel obligated to is holding you back from your peace and happiness; your zest for life. Now I'm not saying you should cut someone off because of an argument or a mistake of some sort. We all make mistakes and working through disagreements is just part of any good relationship. This applies not just to our romantic relationships, but to friends, family, and even people we work with or those who live with or near us.
The problem with this particular relationship is that it is consistently unhealthy for you. Maybe they try to control you or they're always looking for a fight, or they might just make you feel like you're not enough. You might have discussed this issue with them while they refuse to change their behavior towards you or they change it just long enough to make you feel things are better then revert to the same toxic bullshit that occurred before.
Now obviously, we can't all just wave a magic wand and be done with our dependency on or love for this person. There are many reasons why we stay in bad relationships; some things are just beyond our control at any given time.
What you can control is your reactions and the thoughts in your head. Again, there is no magic wand to instantly improve these things but the solutions are simple even if not always quick or easy.
You cannot change them so your top priority should be you. Practice taking care of yourself and learn about the "you" whose identity is not based on this other person or people. Learn to love yourself for who you are, despite your flaws, and make choices with your peace and happiness in mind rather than trying to cater to someone who will never be satisfied.
Love is not the be-all-end-all. A person can love you with all their heart and may still never know how to treat you with care and respect even if you tell them all the time. You may love someone with all your heart and still understand that they are not healthy for you.
Choosing your well-being over these unhealthy attachments is the ultimate act of self-love even, and especially, if you don't feel like you even like yourself right now. Feeling love and compassion for yourself and feeling you are worthy of that love and compassion comes with practice. Just keep at it and everything around you will change to meet that vibration.
Cut ties and set boundaries wherever you are able but the ability to change your mind and heart is always available to you, even when it doesn't feel that way.
TODAY'S CRYSTALS:
TODAY'S DECK
CHECK OUT THIS DECK:
TODAY'S MUSIC:
"Kid Cudi ft MGMT, Pursuit of Happiness"
Thank you! Your tips and donations help to pay for the website and other costs that help me to bring these messages to you 🙂
Song of the Day may be offensive to some, so listen with discretion.
I am not a doctor. Advice from the "Message from the Universe" and other posts is meant to help with spiritual and self-development in conjunction with medical treatment, not to replace it. If you are depressed or in a bad situation, please seek help from the medical and/or charitable places that are local to you. I want you to be healthy in body, mind, and spirit 💙
I am also not the artist or author who created the decks used for the "Message from the Universe" posts. However, the pictures of the cards, the interpretation, and the written words in blog posts are created by me. You can find the decks and crystals I use in my shop along with a bunch of other stuff 🙂