A Message from the Universe ~ Express Yourself!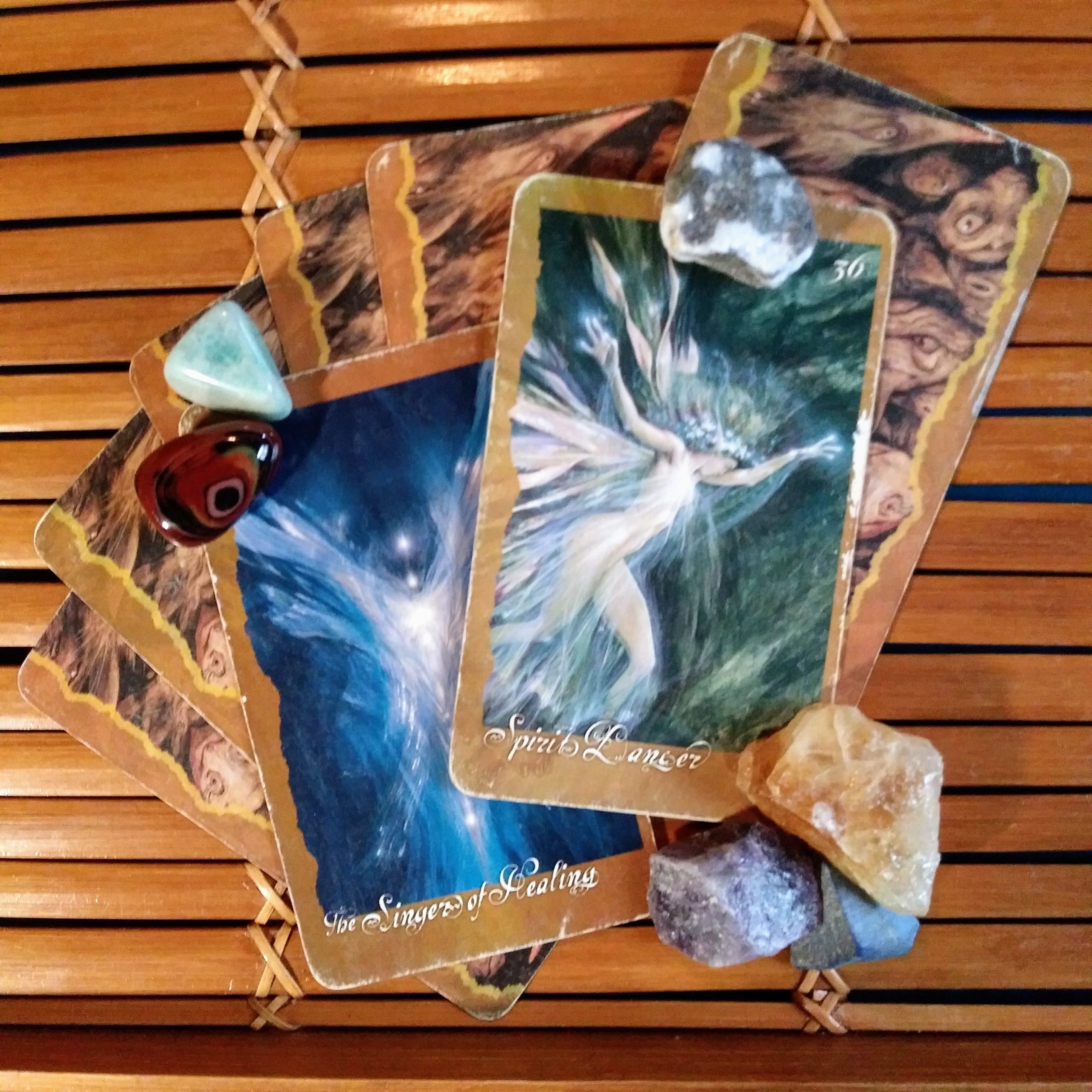 Today's Message from the Universe reminds you that expressing yourself is an integral part of healing.
Your heart needs an outlet and it might be helpful to ground and center yourself to bring a little order to the chaos in your brain. You might even feel creatively blocked. If this is the case then make just one mark, write one word, etc., without pressuring yourself to make it look nice. Just getting rid of the blank canvas can be really helpful.
You might also have so many ideas or goals that you find it almost impossible to work on one without the constant distraction of the others. This means it's time for a brain dump. Writing down all your thoughts and feelings will help your brain to process them a little differently. It will give you the opportunity "delete" that which you can't control and work out solutions for what you can.
Today's Crystals:
Today's Deck: