A Message from the Universe ~ Make Space for the New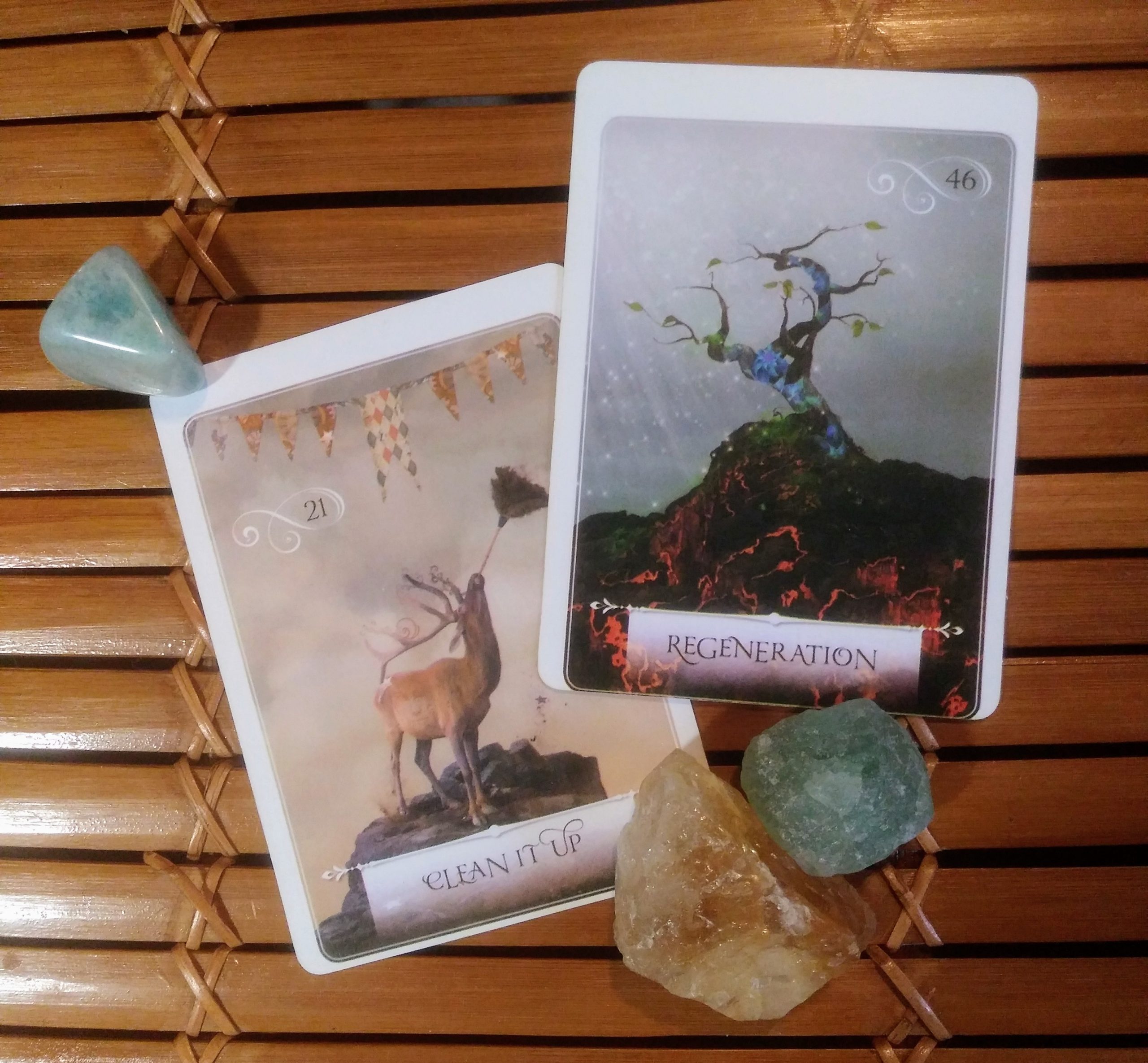 Today's Message from the Universe reminds you that you have to make room for the new.
Whether it's your physical environment or your inner self, it's time to clear out some of the clutter so new and better things are able to take root.
You might be feeling a bit overwhelmed when trying to decide where to start on this mess so just start big. Pick up or donate the biggest things that clutter your physical space and you will immediately find that it just looks and feels much more manageable.
The same goes for your brain. Dump it all onto paper so you can see it and decide which items are and aren't under your control. Just bringing these thoughts into the 3D will help your brain to process them a little differently.
Today's Crystals:
Click a link to see the properties of the stones and/or make a purchase
Today's Deck: