A Message from the Universe ~ Revise Your Narrative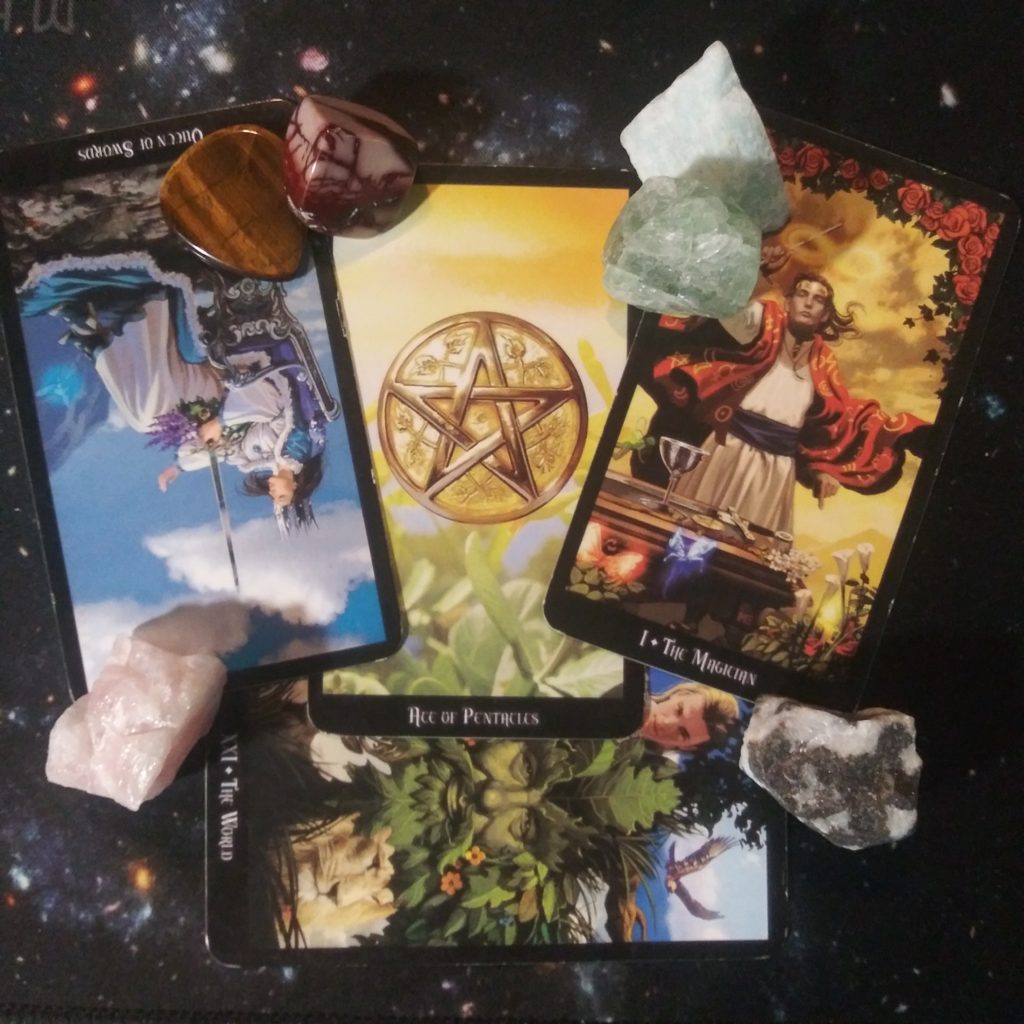 Today's Message from the Universe reminds you that your brain is a liar.
You are looking at a new path or opportunity and telling yourself all the reasons why you can't make it happen. You may feel like an imposter or you might be cynical due to previous "failed" attempts. Here's the deal though, those weren't "failed" attempts, you needed them to help you see not just what doesn't work, but also what might work even better than you might have thought. You have everything you need to manifest this into your reality so make it happen!
Today's Crystals:
Today's Deck:
Today's Music: