A Message from the Universe ~ Spend Time, Not Money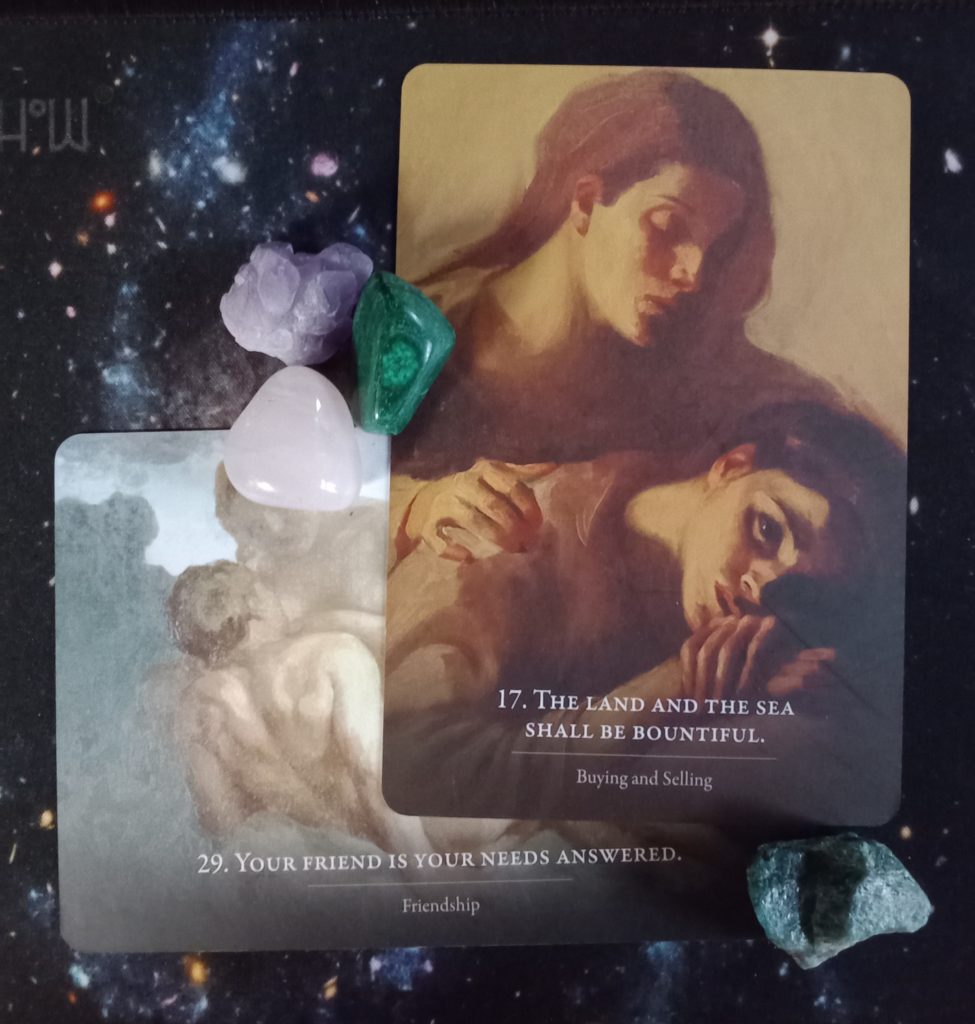 Today's Message from the Universe reminds you that abundance comes in many forms.
It may be that you are struggling financially at this time and/or you might possibly feel that you're somehow less-than if you need help. Not a single one of us goes through life without needing a little help from time to time and this is the season that tends to highlight just how little you have when compared to what you think you should have. Do NOT let the commercialization of this holiday season make you feel like you're lacking. You don't have to buy and/or do for anybody but especially anybody outside of your immediate family or close friends. Even your close friends will not care.
Anybody who tries to make you feel guilty, this includes your kids by the way, has no idea what the season is really about. Regardless of why you celebrate or what you celebrate, this time is about love, generosity, and gratitude. You can be generous with your heart and/or deeds even if you don't have any money to spend. If you're struggling with making it through this season after losing a loved one then this is the time to reach out to and make plans with others who have a place in your heart, don't try to do this alone. It's a good idea to create new traditions as well, don't try to recreate what used to be when you can create what fits you and yours at this time.
Today's Crystals:
Today's Deck:
Today's Music:
Song of the Day may be offensive to some, so listen with discretion.
I am not a doctor. Advice from the "Message from the Universe" and other posts is meant to help with spiritual and self-development in conjunction with medical treatment, not to replace it. If you are depressed or in a bad situation, please seek help from the medical and/or charitable places that are local to you. I want you to be healthy in body, mind, and spirit 💙
I am also not the artist or author who created the decks used for the "Message from the Universe" posts. However, the pictures of the cards, the interpretation, and the written words in blog posts are created by me. You can find the decks and crystals I use in my shop along with a bunch of other stuff 🙂