A Message From the Universe ~ Time to Close That Door!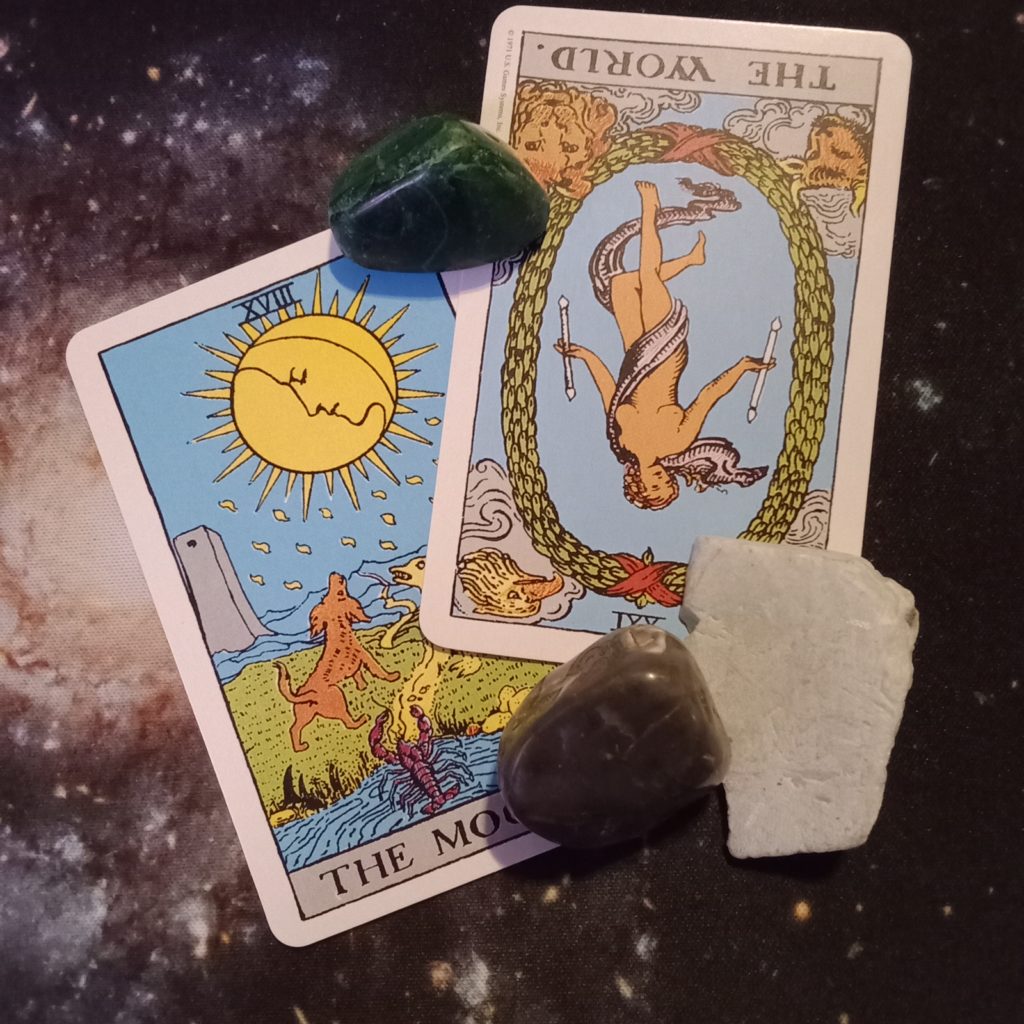 Today's Message from the Universe indicates that you might be having difficulty closing out a particularly large cycle in your life.
Some of you are deliberately trying to avoid this big change, and some of you just aren't sure what is that's holding you back. 2023 is going to be a big year for the entire human race. We are stepping into bold new territories and, like the last message, you can't be dragging these old patterns and even old victories into this new chapter. What worked or didn't work for you then will not produce the same results for you now.
If you make New Year resolutions for yourself, do so with a little more intention and a lot more flexibility. Your brain will try to keep you comfortable in what you know so try to catch those thoughts, doubts, and fears as they arise. You will then be able to see them and accept them for what they really are. Don't just pick a day to start or quit something, break out a notepad or journal and do an in-depth review of both the "good" and "bad" things that have taken place over your lifetime, the past few years, and this last year. Even if you take a different direction with the content, writing things down is a must. This is how you make sense of all the stuff going through your mind, and how you purge the thoughts that create so much clutter in there. Writing things down is how new solutions and opportunities are best able to present themselves.
Instead of the typical New Year's resolution, you might find that setting goals for the next few months might work a bit better. I've started to review these things every 3 months because of the flexibility that is required to keep growing both myself and my business. While the past is generally not a great source of information at this time, looking over what has and hasn't worked for you over the past few months or even this past year will help to give you some idea of what you'd like to expand on at this time.
Today's Crystals:
Today's Deck:
Check Out This Deck:
Today's Music:
Thank you! Your tips and donations help to pay for the website and other costs that help me to bring these messages to you 🙂
Click the links to:
See the properties of the stones
Check out my decks
Recommended videos/music/guided meditations
See more posts
Make a purchase
Song of the Day may be offensive to some, so listen with discretion.
I am not a doctor. Advice from the "Message from the Universe" and other posts is meant to help with spiritual and self-development in conjunction with medical treatment, not to replace it. If you are depressed or in a bad situation, please seek help from the medical and/or charitable places that are local to you. I want you to be healthy in body, mind, and spirit 💙
I am also not the artist or author who created the decks used for the "Message from the Universe" posts. However, the pictures of the cards, the interpretation, and the written words in blog posts are created by me. You can find the decks and crystals I use in my shop along with a bunch of other stuff 🙂