A Message from the Universe – 6 of Chalices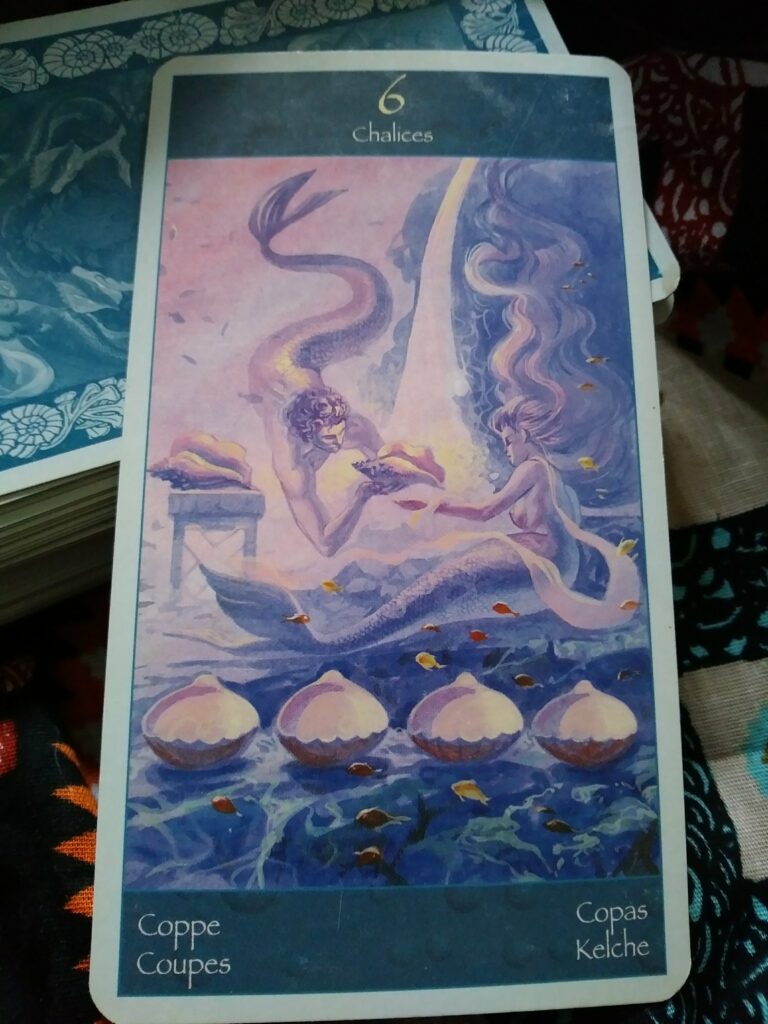 Today's Message from the Universe indicates you may be feeling nostalgic right now, possibly looking for ways to recreate how you felt at certain points of your life.
Though we should not be living in the past, it does have quite a way of showing us what we want and don't want for our present and future.
Though you may not be able to go back to how things were, you can certainly apply what you've learned to build on what you currently have.
All our wonderful memories have the same things in common: love, kindness, and comfort. If you don't feel like you have these things then you need to be these things for others, this is how you bring those things into your own life.