A Message from the Universe – 7 of Pentacles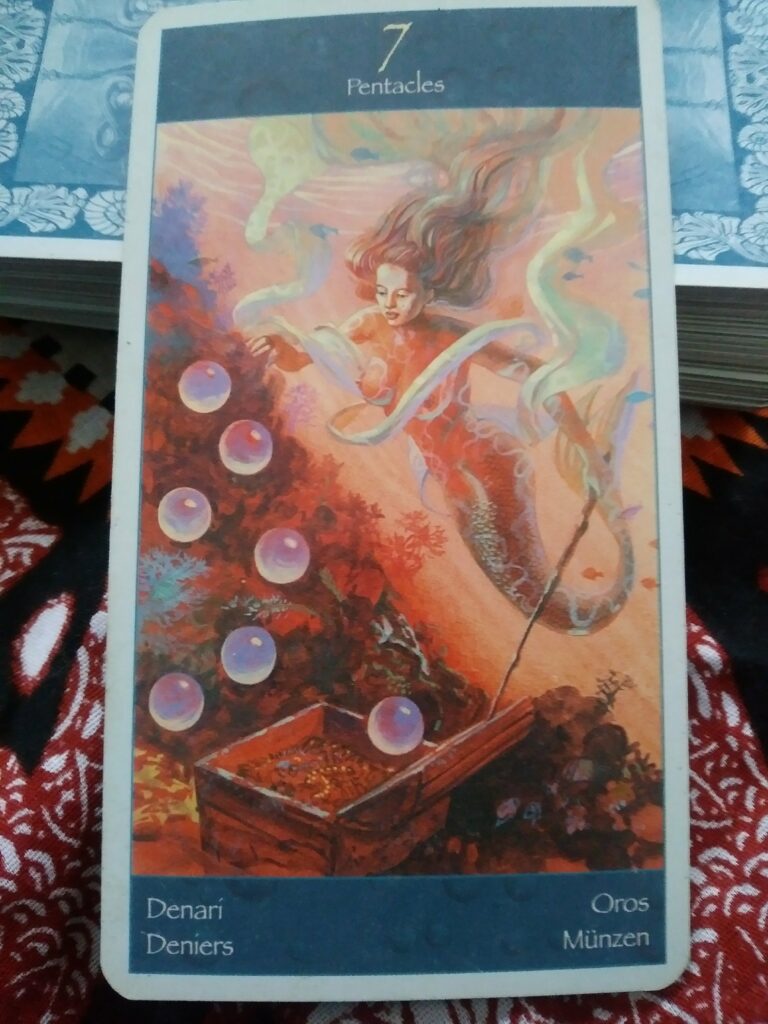 A Message from the Universe – Today is a day for assessment and pride in a job well done. Look at what you've created and give yourself a little credit!
Your brain needs you to celebrate even the smallest of victories in order to keep doing the good stuff as well as to avoid becoming overwhelmed by your challenges.
With yesterday's new moon this is the perfect time for this assessment. Go get a pen and notebook…no, seriously…just do it. I promise it will be quick if that's what you want and totally worth it!
Ok! Make 3 columns or blocks or whatever with the below headings. Under each heading, I've explained what you want to write in there.
1. What to prune
This is anything that's just not working for you. It just distracts you from where your attention should really be focused. It includes things like not taking on other people's responsibilities or reducing screen time. You know what is not serving you.
2. What to ignore
This is anything that you can't control or don't have enough information with which to proceed. Just writing these things down helps our brains to process these things a little differently.
3. Needs attention
You may want to split this into 2 columns. One for the basics like phone calls, appointments and whatnot. The second would be for the things you've accomplished even if they're as small as getting out of bed. Bonus points if you put pants on!
That last one is the most important. As I said above, we need to let our brains know when we've done something good. Get proud and happy about that shit so your brain is flooded with the chemicals that reward it and make it want to repeat that behavior.
Another reason for this is to see where your strengths lie because we tend to put far too much work into trying to correct our weaknesses. Put your focus on your strength where it belongs.
If you want to break it down even more…
I like to make to-do/goal list by categorizing those things by days, weeks, months, 1 year, and 3 years. Looking back at them after a little while is pretty awesome because you never realize how much you got to check off that list until you actually see it.
Thank you for coming to my Ted Talk ?