A Message from the Universe – Sedna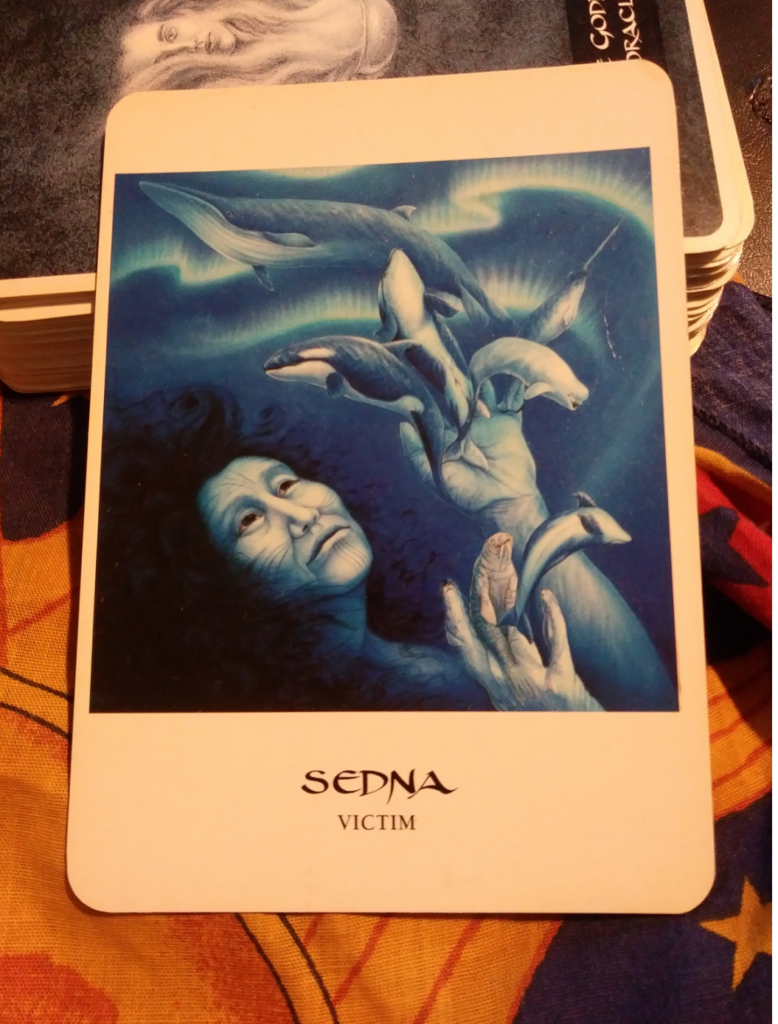 A Message from the Universe – If you feel as if people are always taking advantage of you or you're a magnet for unfortunate circumstances and shitty people, today's card is for you.
If you identify who you are by the hell you've been through, or feel like you can't get past the wrongs done to you then this card is for you. You are more than your trauma even if it showed you your strength.
It's time to take back your power.
Bad things and bad people happen, such is life. We tend to build our fears and actions around these experiences in order to avoid repeating them, but what we're really doing is making ourselves small and quiet.
My friends, this only invites more pain and shitty people, you are now victimizing yourself! You are the author of your story. If you were reading a book or watching a movie where the main character was you, how would you feel about that character and that story? Would you want that character to fade out so the bad guys rule the plot or would you be yelling at the tv telling them not to let the bad guys win?
Understand that your actions reflect what you expect to happen. Expect and believe this awful feeling will never go away then that is exactly what you will get.
What do you really want your life to look like? It's time to line up your expectations and beliefs with what you want. You might have to work hard at convincing yourself of these things but it is more than possible, it's probable if you make a consistent effort.
Pick up the pen and write yourself a story filled with hope and courage.