A Message from the Universe – Water Dragon (reversed)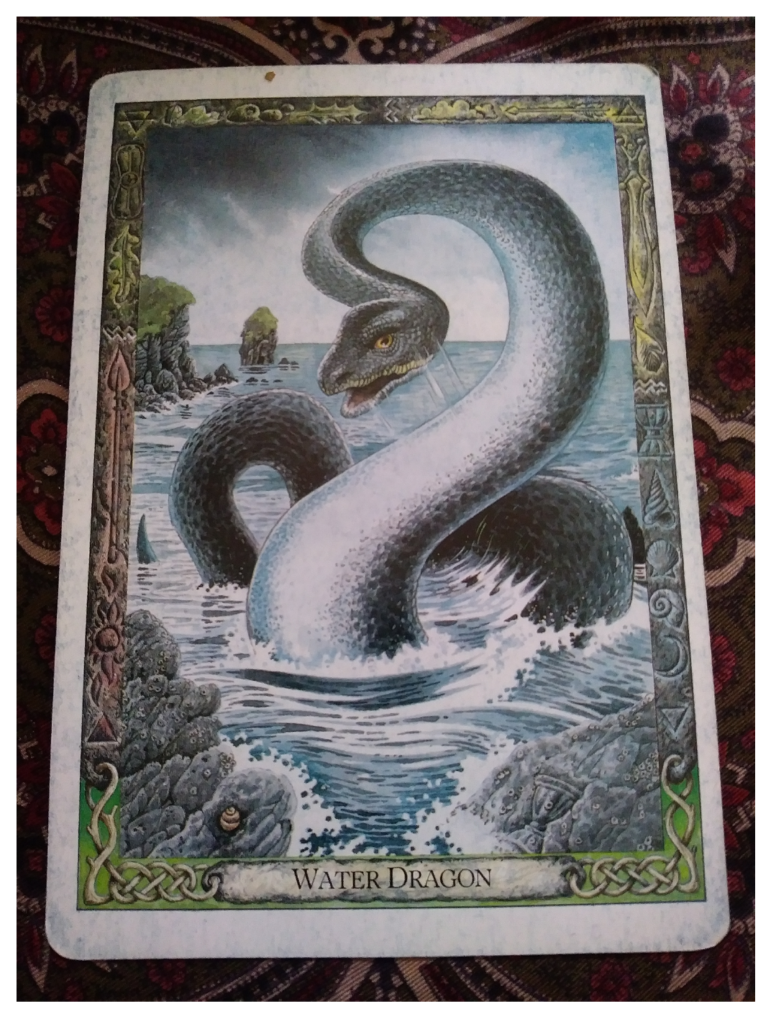 A Message from the Universe – The water dragon appears when we might be trying to work through our past or dig into our subconscious thoughts.
While this kind of inner work is necessary for healing and learning, the reversed Dragon tells us to tread carefully. We suppress these thoughts for good reason, our brains are trying to protect us!
If you find it is time to dig into these thoughts and memories, go slow. Do not try to force everything all at once. Your brain needs time to reprocess in order to maintain its health.
You may want to seek help from a friend or professional to help you navigate what comes to the surface. It's messy business but highly rewarding so let yourself feel the stuff don't be hard on yourself.