A Message from the Universe – The Selkie & Her Skin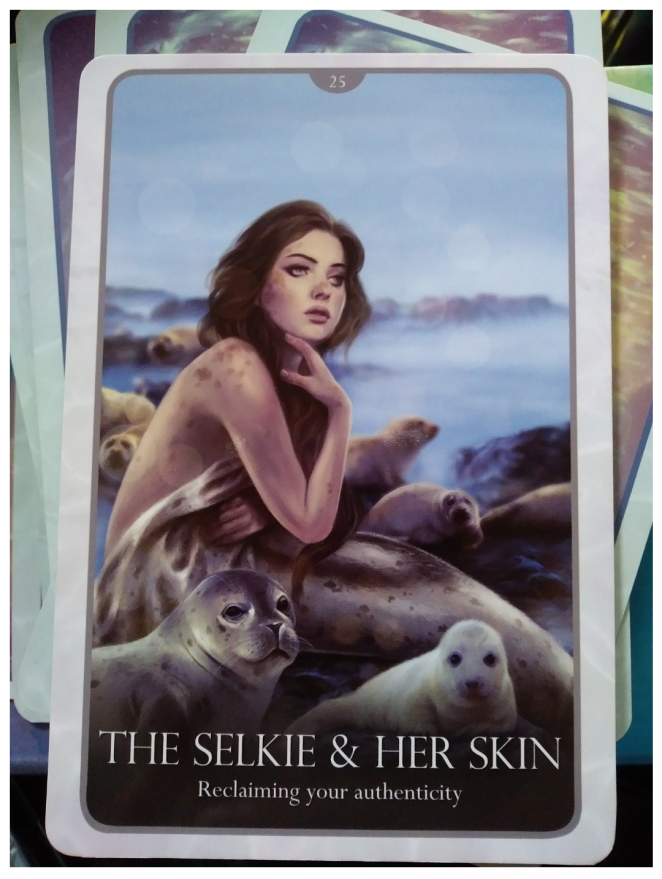 A Message from the Universe – You are more than someone's parent, someone's child, someone's spouse or employee.
We get so wrapped up in the roles we play in the lives of others that we easily forget there's and actual "me" somewhere in there. Then for some reason we decide we need to go on a quest to find it. You didn't lose yourself, you just forgot you exist outside of your domestic roles.
If you're on a quest to find yourself, you should realize that you, like everything else, are ever-changing. Who you think you are today might be completely different tomorrow.
The Selkie advises you to spend time with others of the same gender without making those interactions about your family or career. Gender comes into it because there will always be things others don't understand about you simply because they just haven't had the same experience. You need freedom to dance naked in the moonlight if it strikes you!
Obviously, I'm not telling you to drop everyone and become a gypsy but you should absolutely make time to feel like one 🙂