A Message from the Universe – Baba Yaga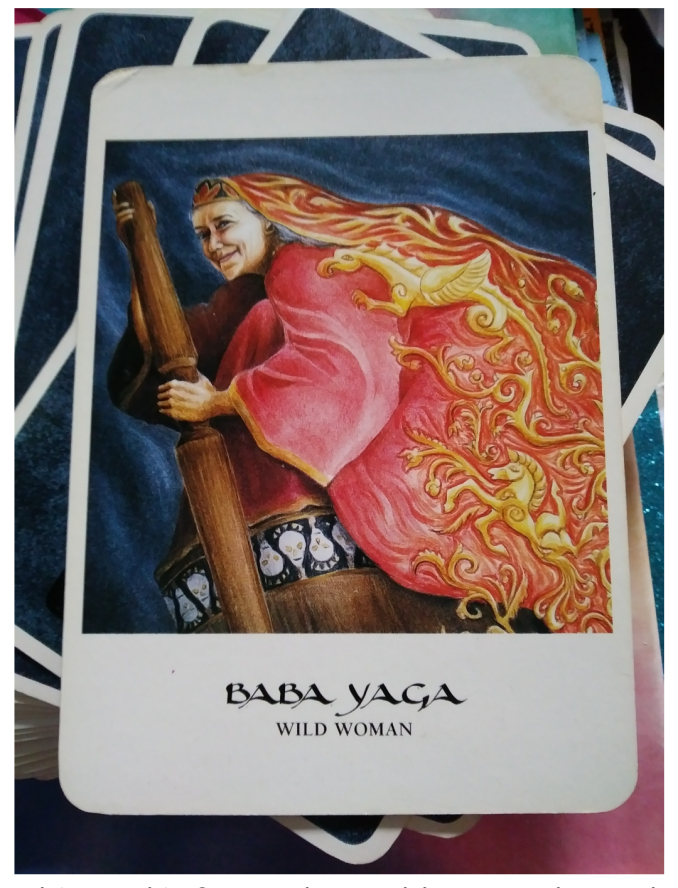 A Message from the Universe – I'll admit I was a little thrown off when I first pulled this card because the whole world is either sick or trying not to get sick. We're hoarding supplies and locking ourselves away from the outside world. Of course we should make sure we're prepared and do what we can to minimize our exposure, but extremes are not helpful.

The biggest thing that this card calls to mind right now is not to bury yourself in your room until everything blows over. Utilize this to spend some time breathing as much fresh air as possible. Get creative, read that book you haven't had time for, give your body and mind the rest you withheld before your hands were tied.

Also, tensions are high as hell right now, do try to be kind and considerate of others because we really need that.