A Message from the Universe – Go the Distance (reversed)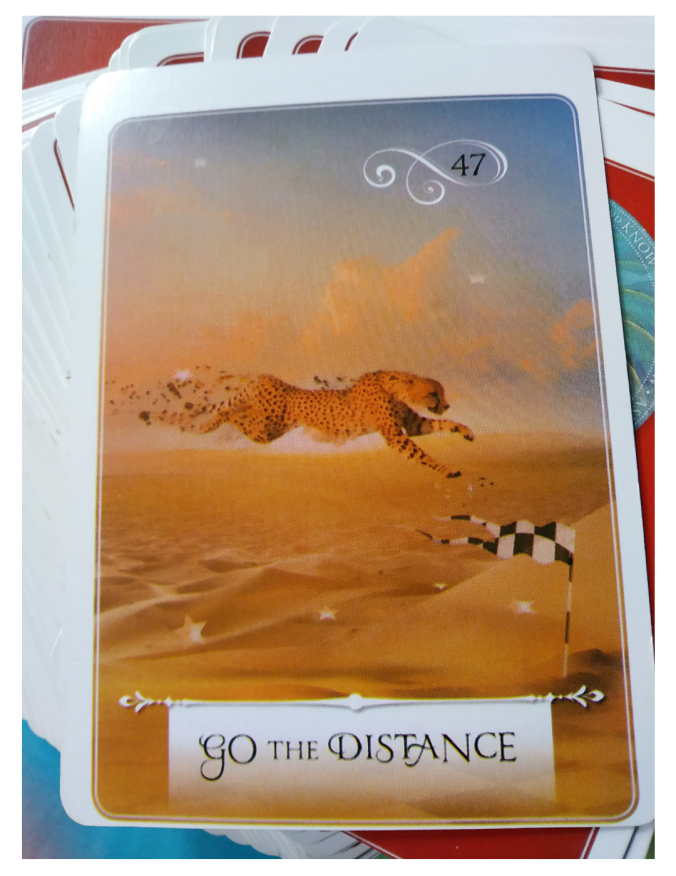 A Message from the Universe – I've been wondering when my cards would give us a message of this sort. It is time to hunker down and sharpen your survival skills.
Discussion around this global pandemic centers around avoiding getting sick and spreading the virus. I'm going to discuss this in a slightly different way.
Yes, we need to wash our hands and practice social distancing but we should also be preparing for an economic crash. Our way of making and spending money was already unstable and unsustainable, it's now being crippled by this virus and it's only the beginning.
It will become increasingly difficult and more expensive to go out and purchase necessities so this is an opportune time to work on things that will sustain you through difficult financial times, virus related or not. If you must go to the store, get some seeds and food items with a long shelf life. Please be considerate of others though, and encourage other people to do the same. If we do this right, we can take care of ourselves without taking from others.
I'm kind of a prepper but I'm also a nomad so you will never see me with a bunker full of food to last the rest of my life. I've learned, and continue to learn about the edible plants growing wild in whatever area I'm located in. I do not have a green thumb, but I'm getting better at it. I use medicines developed in a lab but I also use natural remedies whenever I can, don't underestimate the healing power in your pantry!
Take this time to really develop your self-sustainability, when all this blows over you may find you don't need to put all your effort into maintaining so much outside of yourself. Stay safe my friends and don't panic because panic clouds the mind. Mother nature has everything you need to live and live well so focus your lockdown time on learning how to live like you were really meant to.