A Message from the Universe – Communicating Freely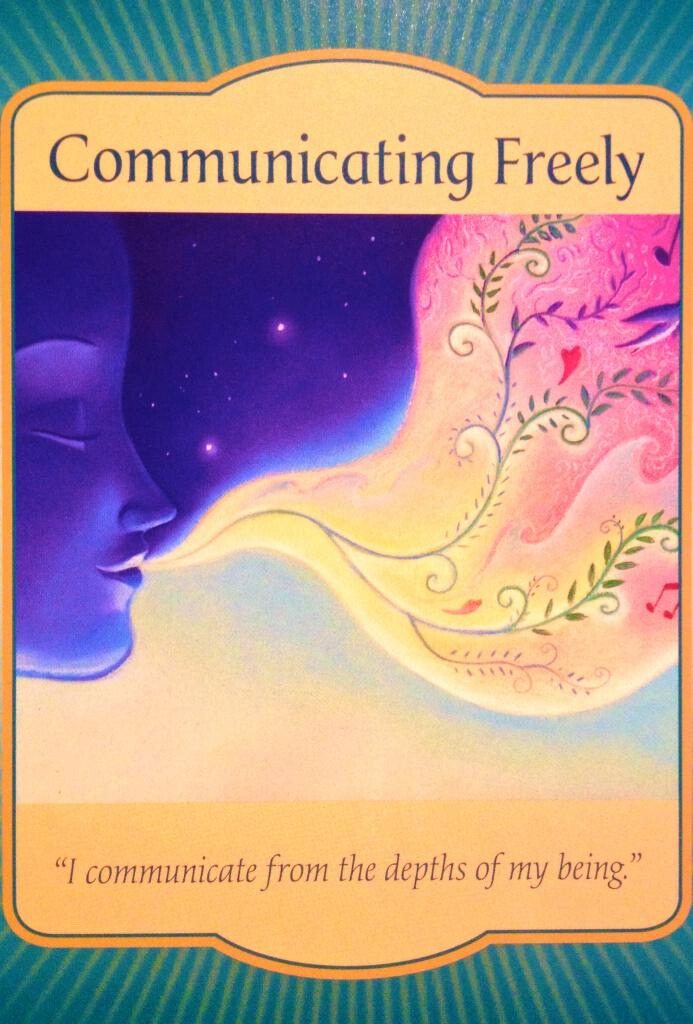 A Message from the Universe – Your voice is your power. While you try so hard to keep your words from spilling out, they are festering inside of you.
Of course we want to choose carefully how we express ourselves but we still need to communicate these things fully. Dropping hints or sharing only from your comfort zone is not enough. The most important forms of communication require you to be vulnerable and uncomfortable.
Your voice, whether spoken, raised in song, or filling a page, is needed right now. You may need to stand up for yourself or someone else, or you may need to share your story so others can connect with you and find hope for their own similar circumstances.
No more silence.
Today's Deck: