A Message from the Universe – 5 of Cups (reversed)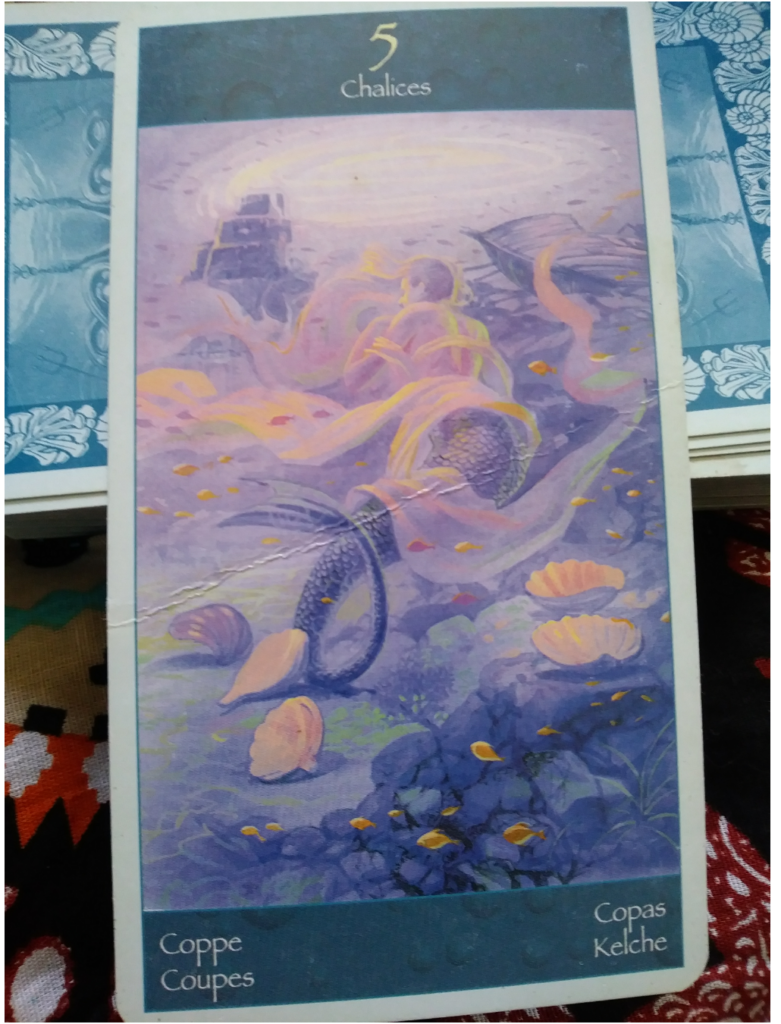 A Message from the Universe -The reversed 5 of Cups indicates you are either finally moving on from a difficult loss or there is a great for you to do so.
This is not about "sucking it up" though. This is about not immersing yourself in the loss. Grieving is a very long process and the healing really just consists of having increasingly more moments of being ok and even happiness. You don't just wake up healed one day, you slowly get back to "normal" living with fewer and less intense bouts of sadness.
I'm feeling like I should remind you that there are others around you that need you to be ok. You need to grieve but you have to come up for air and attend to your life beyond the grief. Your life continues and needs you to manage the practical aspects of that life so they don't make a difficult situation worse.
I should also remind you that this is a reading for the collective so those of you who resonate with this message are all in different stages of grief and healing. You can contact me if you need a personalized reading that will help you set goals and whatnot but please remember you should not be navigating these waters alone. Reach out to friends and family, support groups, and/or therapists that will bring you healing energy, different perspectives, and tools for coping.
Today's Deck: