A Message from the Universe – In the Dew of Little Things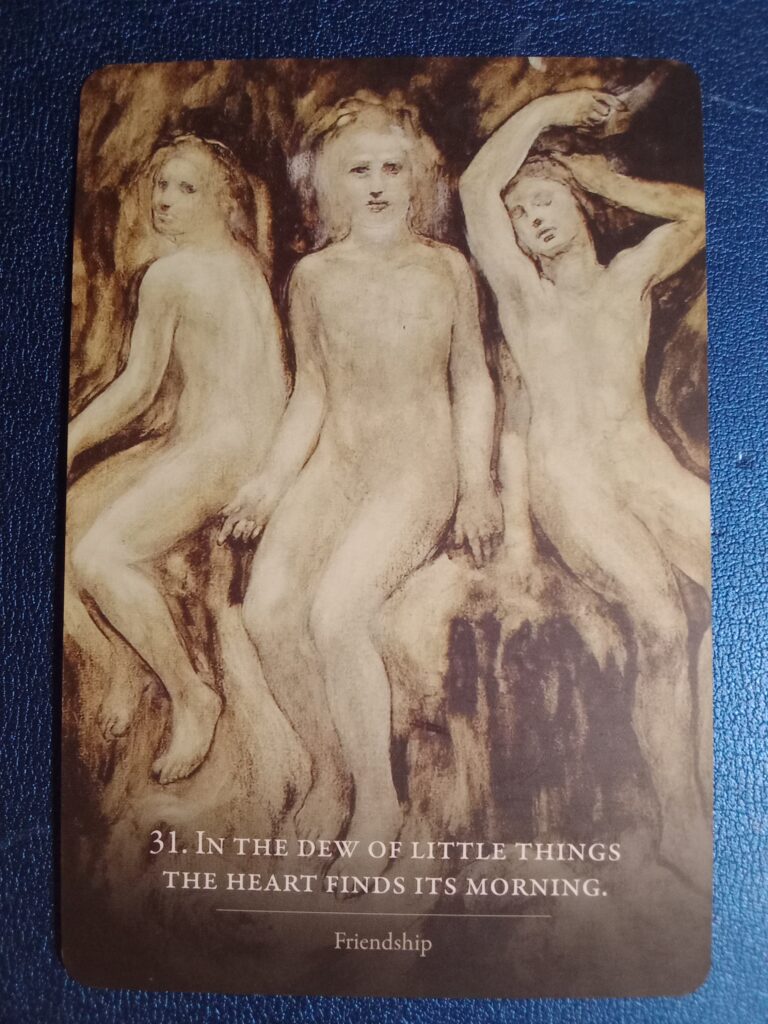 We need our friends so make sure you are being a good friend as well. Our friends comfort us and bring laughter into our lives but if you're trying to use them to fill your emptiness then you are using them sorely.
Other people are not a substitute for the inner work you should be doing on yourself. You may be expecting too much from the people you care for and that is quite a heavy burden for them to bear. They want to support you and fill you with laughter but they cannot be expected to be everything you need.
Try to seek out your friends when you are feeling good at least as much as you do when you are down. Make sure you're providing them with the support and laughter they give to you because when you call them with your problems, they are hiding their own.
Today's Deck: