A Message from the Universe – Artemis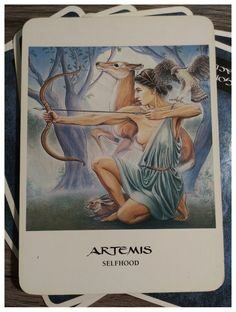 We have such a strange relationship with ourselves. We give and give to everybody else but somehow deem ourselves unworthy of the same. We feel selfish when we consider drawing boundaries and we hinge our identity on the people we take care of. There is this unspoken rule that to be a "good" person we must be selfless, but that is untrue.
While you pour all your care and attention into others, you might wish that they would appreciate you more and maybe even give you a hand once in awhile. Yet you do not appreciate yourself or give yourself a break when needed. You laugh when someone says you can't pour from an empty cup because you do it all the time.
What happens when you're by yourself? Do you seek out distractions so you don't have to be alone with your thoughts? This is the you that will be the only constant in your life so you might as well make friends with it. Your little birdies will one day leave the nest, you may one day have the opportunity to retire, it is a sure thing that there will be times when you feel quite alone. Making friends with and taking care of yourself makes a big difference in how you feel during those times. Being alone doesn't have to be lonely and by taking care of yourself, you will enhance all your other interactions and experiences.
Today's Deck: