Message from the Universe ~ Sustainability and Distraction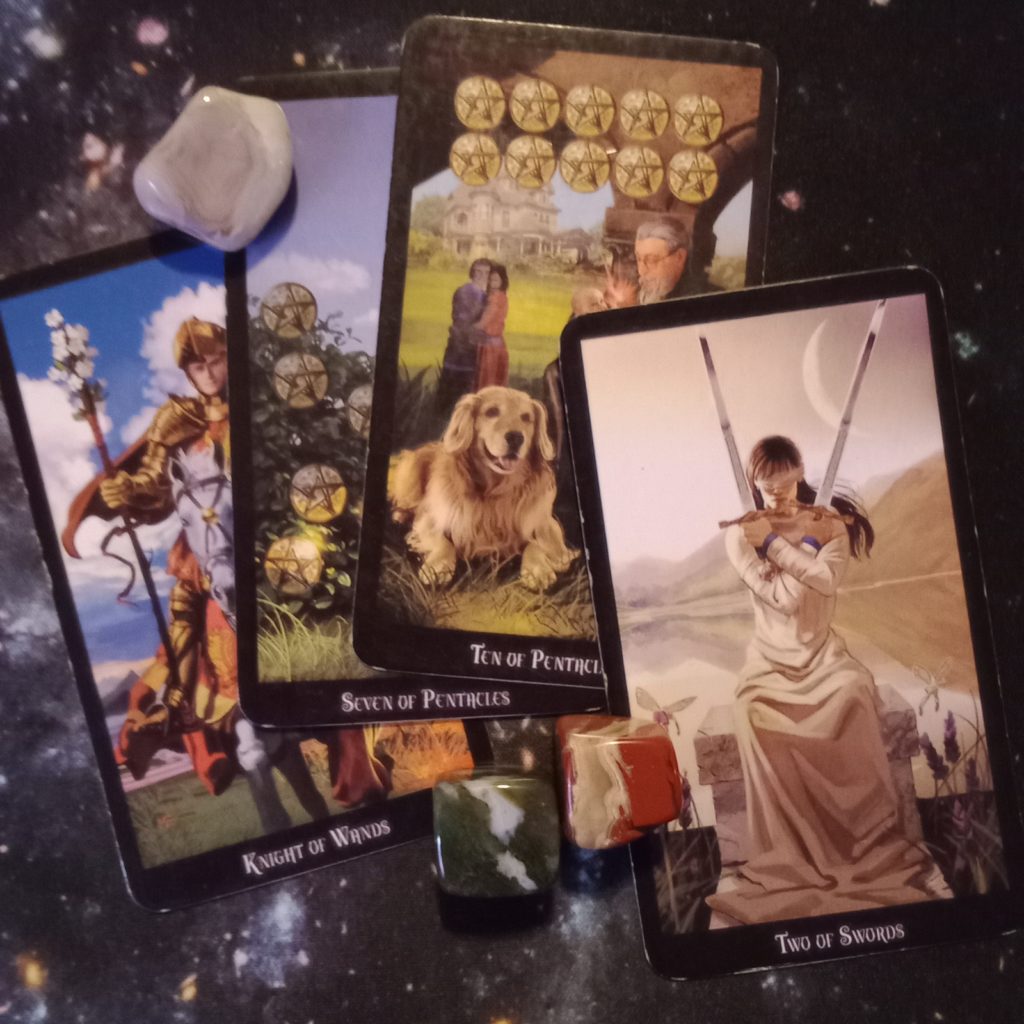 Today's Message from the Universe indicates that you do not have the information you need to make a decision at this time.
Your pentacles are coming in hot and fast but not fast enough as far as you're concerned. You might be overthinking and overanalyzing in order to find ways to make your financial or physical health hurry up but you've done all that you can at this time. You may need to find a little distraction to keep you from spinning out because you can delay the process if you keep poking at it. At some point over the next 2 weeks, 2 months for some, you will find yourself faced with an opportunity to choose a direction as your manifestations begin to solidify. Do NOT worry about if you will make the "right" decision, both choices will have their positive and negative aspects. Give yourself and this manifestation space and time to grow healthy and strong. You want sustainable, not instant gratification
Today's Crystals:
Today's Deck:
Check Out This Deck:
Today's Music:
Thank you! Your tips and donations help to pay for the website and other costs that help me to bring these messages to you 🙂
Song of the Day may be offensive to some, so listen with discretion.
I am not a doctor. Advice from the "Message from the Universe" and other posts is meant to help with spiritual and self-development in conjunction with medical treatment, not to replace it. If you are depressed or in a bad situation, please seek help from the medical and/or charitable places that are local to you. I want you to be healthy in body, mind, and spirit 💙
I am also not the artist or author who created the decks used for the "Message from the Universe" posts. However, the pictures of the cards, the interpretation, and the written words in blog posts are created by me. You can find the decks and crystals I use in my shop along with a bunch of other stuff 🙂