A Message from the Universe – Poised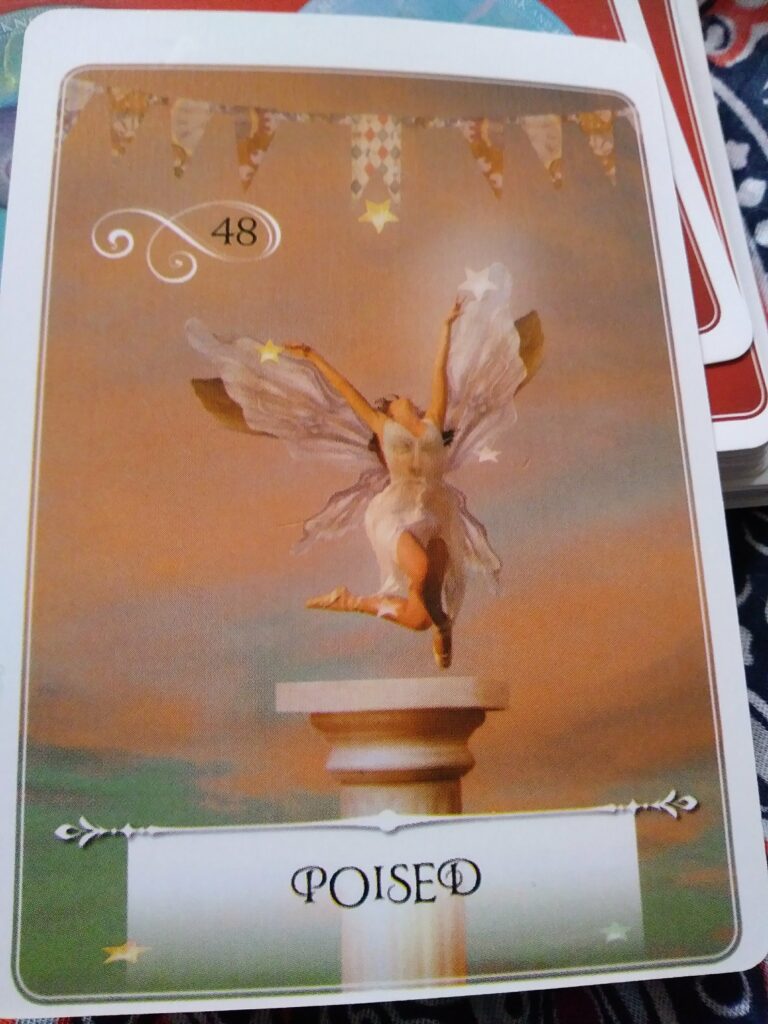 Pick your chin up, square your shoulders, and be ready for blessings! If you walk with your head down, focused on your difficulties, you miss the beauty all around you.
It's pretty hard to receive your blessings if you can't find gratitude for what you've already been given. This isn't because the universe doesn't find you deserving, it's because you're focused so hard on what you don't have that you are quite unable to see or participate in the little things that might lead you to better.
Open yourself up to real possibility. Let your posture inform your mind and the universe that you are ready to recieve. Seek out that which makes you laugh and gives you real joy because that is the path to your greatest blessings.
Today's DEck: