Quick Draw Daily Oracle Card ~ Be Unapologetically You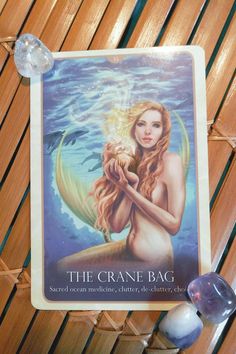 Today's Oracle card reminds you that how we dress and what we own should reflect who we truly are, rather than what we think others want to see.
There will always be people who don't like who you are, how you look, or what you do. They are not your people and they don't have to live your life. Trying to fit in is a surefire way to ensure you won't fit, but being unapologetically yourself will attract your tribe while making all other areas of your life run much smoother.
Today's Crystals:
Today's Deck: