Quick Draw Daily Oracle Card ~ Heart vs Head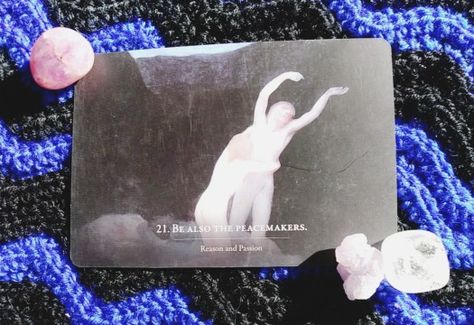 Today's oracle card asks you to be a peacemaker while your heart and head battle it out.
You might not be able to control your feelings, but you can control your reaction to those feelings. Ultimately, your happiness is in your own hands so keep doing the work and it will become easier to care for and have compassion for yourself by the day.
Today's Crystals:
Click a link to see the properties of the stones and/or make a purchase
Today's Deck:
Kahlil Gibran's "The Prophet" Oracle