Quick Draw Daily Oracle Card ~ Intuition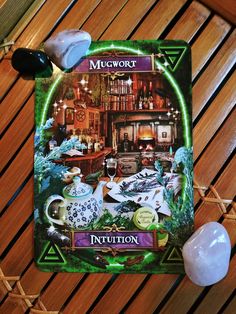 Today's oracle card advises you to listen to your gut.
If you're feeling more anxious than usual, that's your intuition telling you something isn't right. If you've been thinking about cutting ties with a person or circumstance, how you feel every day about this person or circumstance is all the proof or information you need.
Today's Crystals:
Oracle deck used for this message: