Quick Draw Daily Oracle Card ~Let Your Brain Be Carried Away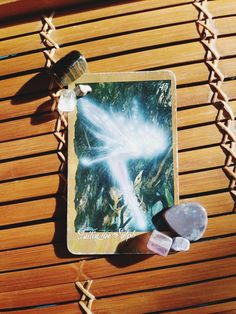 Today's oracle card indicates a great day for creativity and brainstorming.
You might be trying to brainstorm ideas or solutions today, or your brain may just be doing it all on its own. Either way, let them get as big, as many, and even as absurd as they want, for it is in this space that the impossible becomes possible. Grab a pen and paper so you can remove some of the clutter from your brain and then refine your ideas a little later.
Today's Crystals:
Click a link to see properties of the stones and/or make purchase
Today's Deck: