Quick Draw Daily Oracle Card ~ You're Not Regressing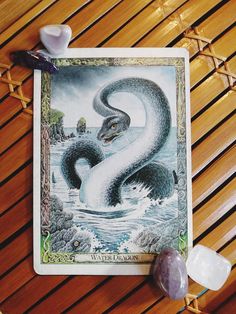 Today's Oracle card reminds you that sometimes difficult memories or feelings may pop up long after we thought we processed them.
You might be a little more emotional than normal today and that's ok! You're not regressing, you're re-processing because you have learned much since putting that memory away. Acknowledge it, feel it, tell that younger you that they're safe now, then release it with love and compassion for yourself.
Today's Crystals:
Today's Deck: