Quick Draw Daily Tarot Card ~ The Wish Card!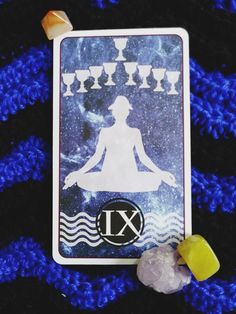 Today's tarot card indicates material reward and wishes come true.
You may feel like you're on top of the world, if not then you will be very soon. You've been working hard, manifesting, and creating the life you desire so take a look around you and see the abundance coming in as a result. The universe is responding to the high frequency you're vibing at and opening doors that may have been closed to you for some time now. Have fun, celebrate your victories, no matter how small, just be careful not to overindulge.
Today's Crystals:
Click a link to see properties of the stones and/or make purchase
Today's Deck: