Quick Draw Daily Tarot Card ~ Your Coping Tools are Outdated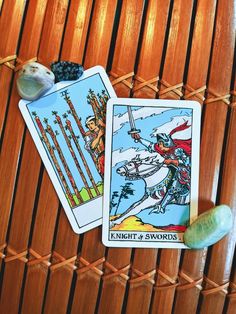 Today's Tarot card advises you to be careful of being overly defensive.
You've been through a lot so it's pretty natural to be sensitive and reactive but it's not helpful to you at this time. We learn tools and coping mechanisms that help us through the dark times but there comes a time when they will only hinder you. You will learn new tools to help you navigate this next chapter of your life but you've gotta let go of the old ones. Don't over complicate this particular "letting go." If you just pay attention to your thoughts and reactions, you will begin to understand them for what they are, then your brain will automatically begin working on it in the background.
Today's Crystals:
Today's Deck: