Ram and Bull – A Message for the Collective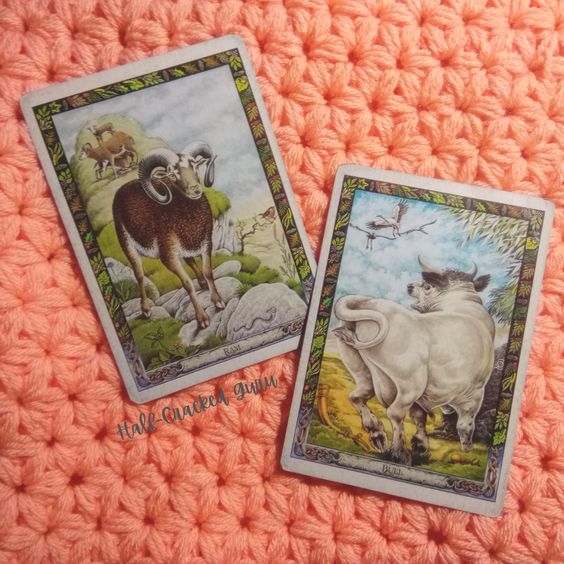 So this ram comes out like "Whew! I've been busting my ass, I think I see a light at the end of the tunnel!
And this bull comes crashing past him all like "C'mon man! We're almost there!!!"
You've been putting in the work and are starting to see a breakthrough, particularly in financial matters. You might want to pause to take it all in but don't overthink it, you earned this! You have learned that you have the power to create your life instead of merely surviving. The road is still a bit rocky but it doesn't matter because you've navigated far worse terrains. You are becoming quite talented at keeping your balance.
Today's message is short and sweet but the picture really tells the story. The ram is about sacrifice and breakthrough, while the bull signifies wealth and potency. You're a bit skeptical right now but it's real, it's happening. Welcome it with an open heart!
Today's Crystals:
Today's Deck: