A Message from the Universe – Sisterhood (reversed)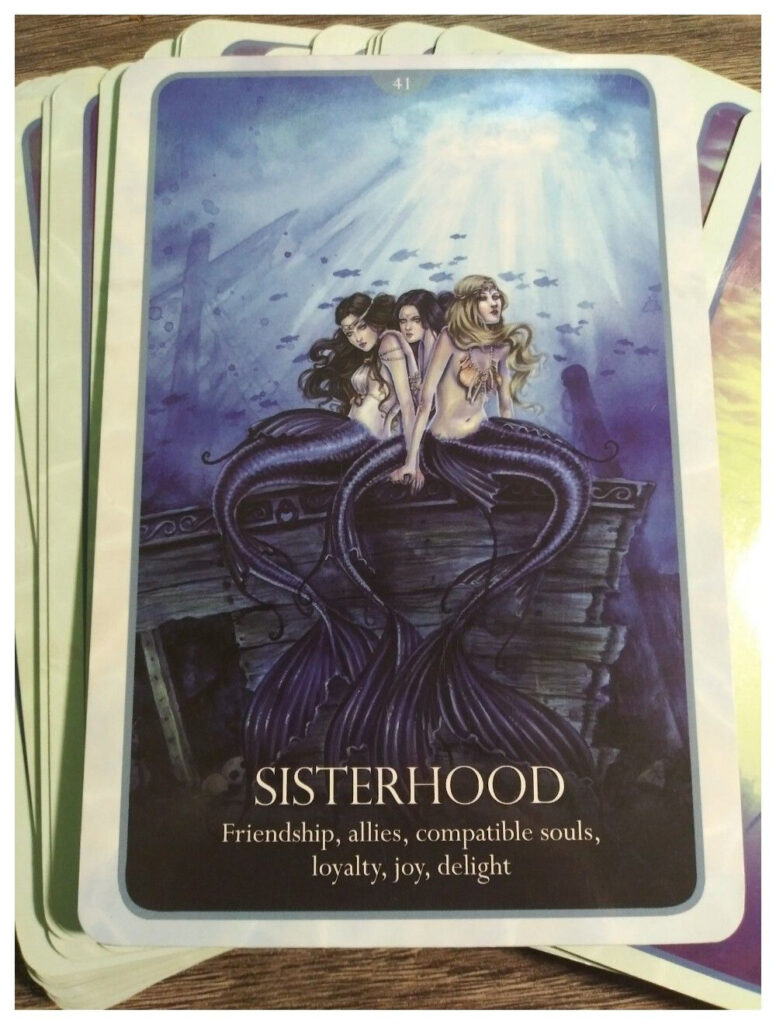 Even the most introverted of us have a need to connect with others on a soul level. We're human, it's just how we're built. The majority of our friendships will come and go, sometimes even those close connections grow apart. You may be feeling a tension in one of your friendships or you may even feel like you're just unable to truly connect with anyone at this point.
If you're feeling the strain in a close relationship, I'm feeling quite strongly that for most of you this is just a rough patch. The closer we are to someone, the more likely we are to have disagreements or need a little space. If this is a good relationship then this will only strengthen your bond.
There may be a few of you out there who are outgrowing your current friendships or realizing that they might never have been a supportive force in your life. You will know if this is the case by just examining how you feel when your around them. You may need to adjust where they fit into your life if you decide not to cut them off. Generally, as you pay less attention to them they will fall away on their own.
The strongest message coming through today is for those who just don't feel capable of that connection right now. There's nothing wrong with you, and there's probably nothing wrong with the people in your life, you're just not around people who understand you or want the same things as you. When you do meet someone with a similar vibe, you will find that connection you're seeking.
Of course it's not always easy to make friends as an adult, especially if you're somewhat introverted like myself. Even if you're a social butterfly, it's much easier to make acquaintance than to make a true friend. So how do you find new friends? You just do the things that you truly enjoy. While you're out making yourself happy you will find others who are nourished by the same things.
You may find someone to connect with online but try to actually get out in nature or see what your community has to offer. If you're feeling like your location is full of people who aren't like you then I can guarantee someone else in your community feels the same.
It's not an easy or quick process so be patient and remind yourself that even loneliness is temporary. Our relationships are like a garden, sometimes flourishing, sometimes almost nonexistent when the snow falls. We have to pull out the weeds on a regular basis and carefully cultivate the crops that nourish us.
Today's Deck: