A Message from the Universe – Fire Dragon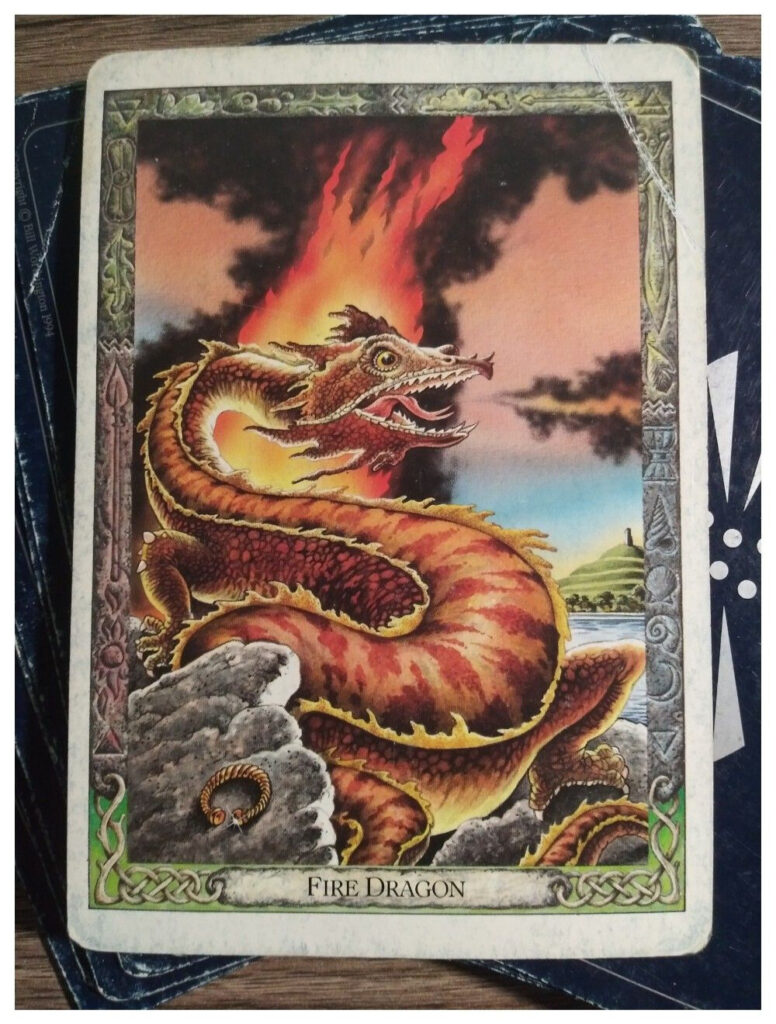 The Fire Dragon invites us to take a look at how we're managing our energy. This can be a difficult thing under "normal" circumstances and very little is normal right now.
You may be full to bursting with nervous or angry energy one moment and find an almost complete lack of motivation in the next. We must do what we can to balance these energies within ourselves but we must also understand how best to utilize the highs and lows.
Our lack of energy is a clear indicator that our mind, body, and spirit is in need of rest and recuperation. Our excess energy is a drive for creation, change, and improvement. We cannot find balance if we are ignoring our body's requests for action or rest.
If you find yourself weighed down and drained of energy it is advisable to take a look at all the seemingly little things that consume it throughout the day. Mind, body, and spirit work together so you do not have to physically exert yourself to be exhausted. Those of us who live with depression are a great example of this.
All the little things left undone pester your brain and crush your motivation. The amount and subject of the media we consume exhaust our reserves and eat our time. All the things you think you should say or do will hound you until you do them or decide to deal with them in a different manner that satisfies you.
If you are dealing with an excess of energy, it needs an outlet. Again, exercise can be quite helpful in most situations but your physical body is only part of the equation. Use this to create! Create art or music, create change, create goals and strategies. Cook, garden, build, use your hands and heart to produce something that will show results and allow you to see your progress if you are learning.
Do not let the silly excuses and fears of your ego keep you from creating in a new or lost arena. Your goal is not perfection, it is for you to learn, explore, and feel pride and joy in seeing your improvement.
As always, meditate, journal, and create. Be kind to others and just as kind to yourself.
Today's Deck: