The Princess – A Message for Collective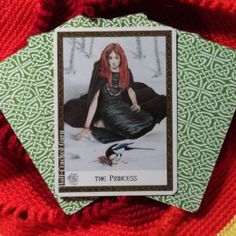 Let's face it, there are commitments and obligations that must be kept, no matter how difficult. Chances are, you could run from them, but those consequences are going to be far worse for everyone involved.
Of course, you want to make sure that you're not claiming responsibilities that do not belong to you. They may not even be something that should be done, let alone prioritized. If that is the case, then make sure you communicate that to relevant others as early as you are able.
For those who must muscle through for whatever reason, this is where your thoughts and perspective make all the difference.
"It is what it is," said every boss ever.
I hated it because it had such a fatalistic tone. Yes, it is what it is, but there's always something you can do to change how you experience what must be done. Even better, the smallest of changes you make will ripple through to affect so much more than you expect. Don't set out to conquer it. Aim to bring lightheartedness, open-mindedness, and learning to this experience while it must be done.
Today's Crystals:
Today's Deck: