Message from the Universe – Here and Now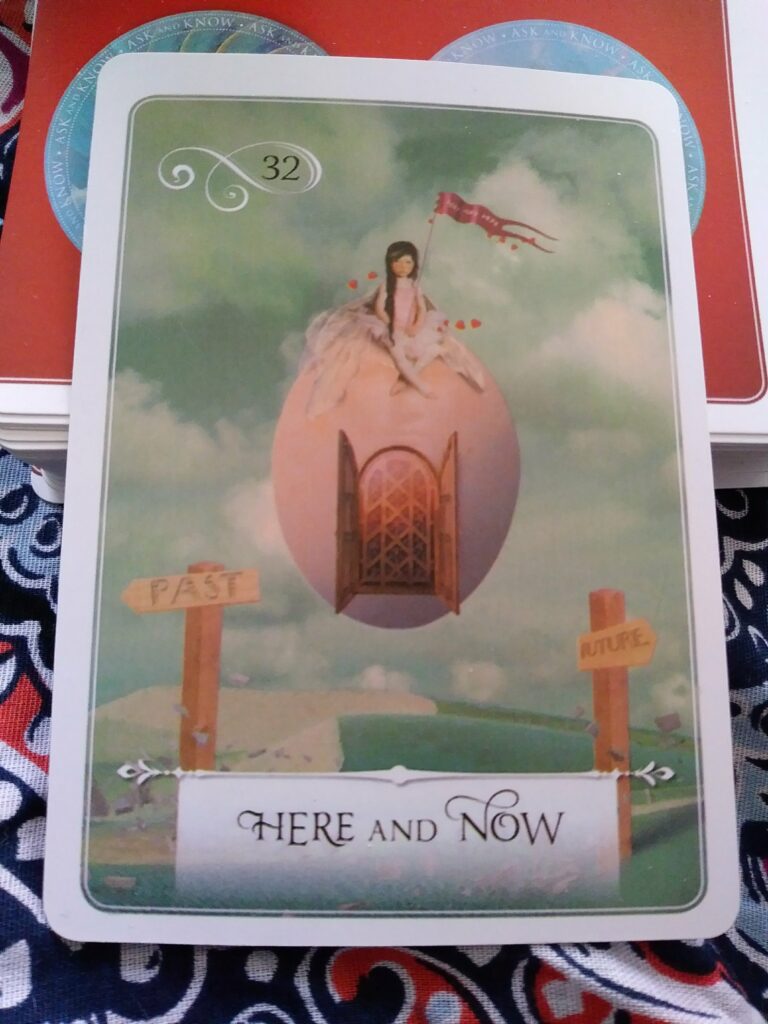 A Message from the Universe – This is your reminder to be present. You cannot change or recreate the past and the future is an ever changing story we tell ourselves so we may attend to the now wisely.
Many of you are familiar with the phrase "one day at a time" and this is part of today's message. Make it through today and do all you can to make it a great day! Leave tomorrow's worries for tomorrow.
The other part of today's message is regarding those wants and goals of the future. The best way to obtain them is to think and behave as if you already have them. It's the Law of Attraction in a nutshell. Tell yourself that story now and look at the unpleasant and difficult aspects of your current circumstances as bugs that need worked out. They are not your story, only a part of it. It's a great brain hack that helps you attract the right people and circumstances into your life.
If you are trying to avoid your "now", ask yourself why and think of how you can change the narrative. It's all stories we tell ourselves so make it a better story.