A Message from the Universe ~ Buckle Up!!!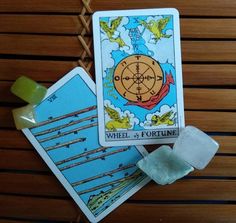 Today's Message from the Universe is telling you to buckle up!
It's not just you that has been feeling stuck for what seems like forever. It's been a long ride and Covid was a manifestation of the energies at play. We have been transitioning into the Age of Aquarius and, like anything, things can get pretty messy as old and stagnant systems fall. How else can you make room for the new?
We're still going to have some growing pains but the worst of it is now behind us. Of course, this doesn't mean we won't have things like grief and heartache, it just won't be compounded as much by those old energies and systems.
Now, I said "buckle up" for a reason. You have finally shed much of the old energies in your life and the new chapter will, at least in the beginning, be quite fast-paced. Don't let it overwhelm you, let it excite and motivate you! Make yourself stop periodically to check on details that you may have missed while assessing your forward steps on this journey. There will be a lot of trial and error, you might want to assess and tweak the plan pretty regularly.
Today's Crystals:
Click a link to see the properties of the stones and/or make a purchase
Today's Deck: