A Message From the Universe ~ Get 'Er Done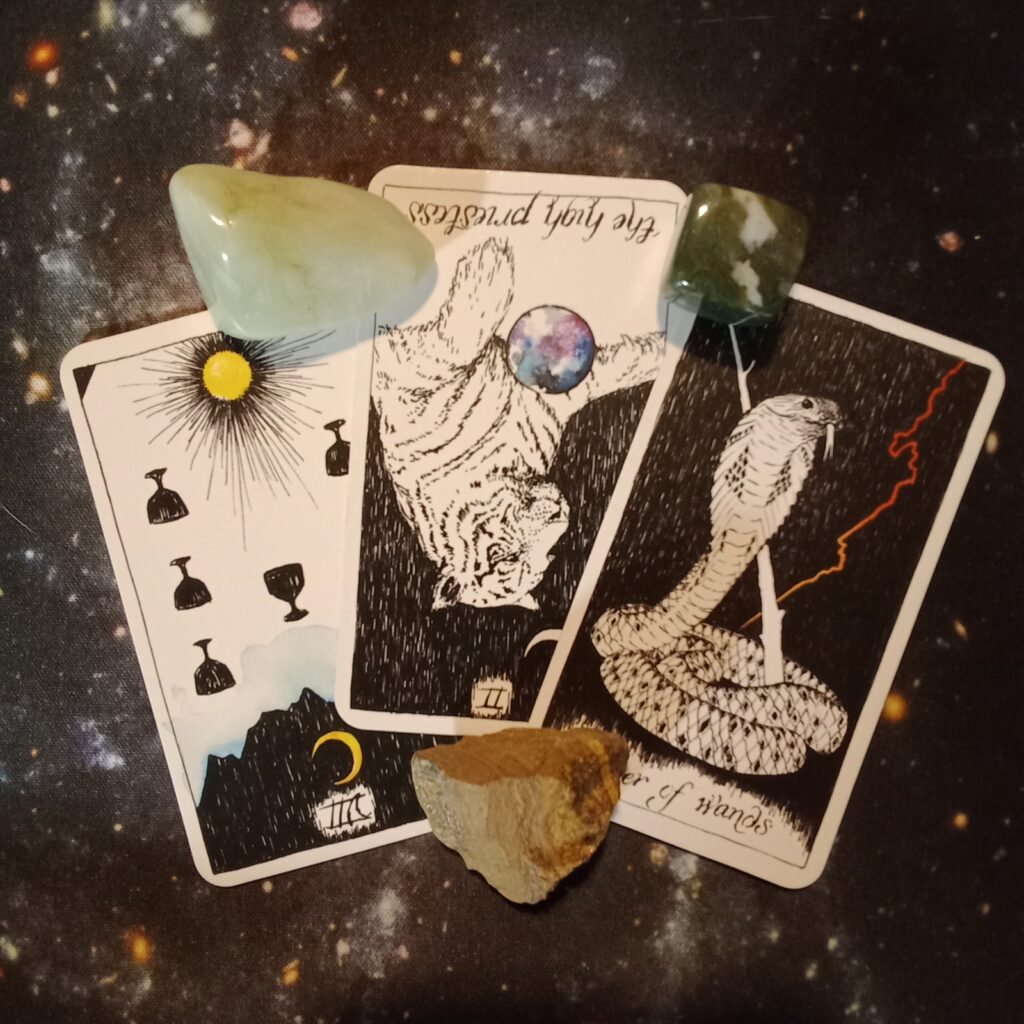 Today's Message from the Universe urges you to take action.
It seems that you have a lot of things going on in your head regarding choices about what you'd like to or need to work on at this time. You may be quite overwhelmed, not knowing where to start even if you do know what you're working on. It's possible that your intuition is trying to give you an idea of which direction to go but you're having a hard time hearing it over all the chatter and clutter going on in your brain. You may also be ignoring your intuition because your approach is quite different from how others might think it should be done.
I once worked in a job as the head of a program for our top client. How we were doing things was a complete mess, not even slightly efficient, but I was told that I could not change a single thing. Of course, I needed to get my bearings a bit and have a little time to get to know my client but I ended up changing our whole process and doubling the amount of work we were able to do for them in the first year. The people who told me not to change anything had no idea how anything was done before or after until I told them about it.
People, especially in the world of business, don't like change no matter how beneficial it would be for them. Obviously, there will be plenty of times when you won't be able to initiate the change you know is necessary, like trying to get a place to digitize and/or automate some of their processes – they love their paper and redundancy! So use discretion when implementing changes that might involve others, otherwise, just give it a go!
If this is something you are doing just for yourself, then the advice is to do it in the way that feels most natural to you. Take into account the examples and advice from others but don't consider that the way things should be done, just use it to enhance your own process.
TODAY'S CRYSTALS:
TODAY'S DECK:
CHECK OUT THIS DECK:
TODAY'S MUSIC:
Thank you! Your tips and donations help to pay for the website and other costs that help me to bring these messages to you 🙂
Song of the Day may be offensive to some, so listen with discretion.
I am not a doctor. Advice from the "Message from the Universe" and other posts is meant to help with spiritual and self-development in conjunction with medical treatment, not to replace it. If you are depressed or in a bad situation, please seek help from the medical and/or charitable places that are local to you. I want you to be healthy in body, mind, and spirit 💙
I am also not the artist or author who created the decks used for the "Message from the Universe" posts. However, the pictures of the cards, the interpretation, and the written words in blog posts are created by me. You can find the decks and crystals I use in my shop along with a bunch of other stuff 🙂