A Message from the Universe – 5 of Wands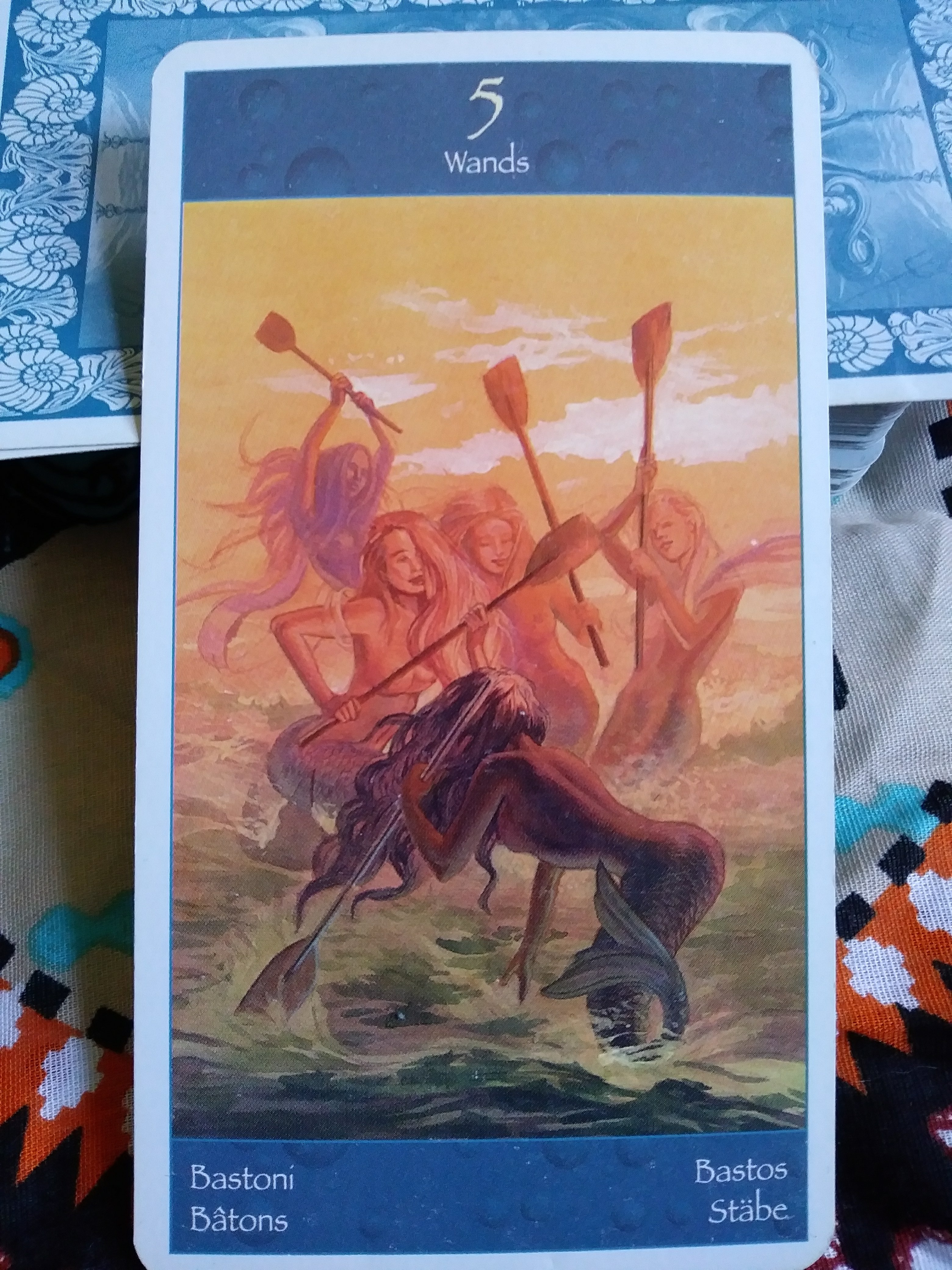 A Message from the Universe – This card represents conflict of a sort. It could be petty arguments or even a good and lighthearted competition.
If it's petty arguments and drama then do your best not to feed into them. Do NOT allow stupidity (yours or someone else's) to hijack your day. If you must engage, try to keep it positive by being open to the other's viewpoint, change the subject, or use a cruelty free humor as a buffer.
We all have our differences so do what you can to walk in that other person's shoes or walk away.