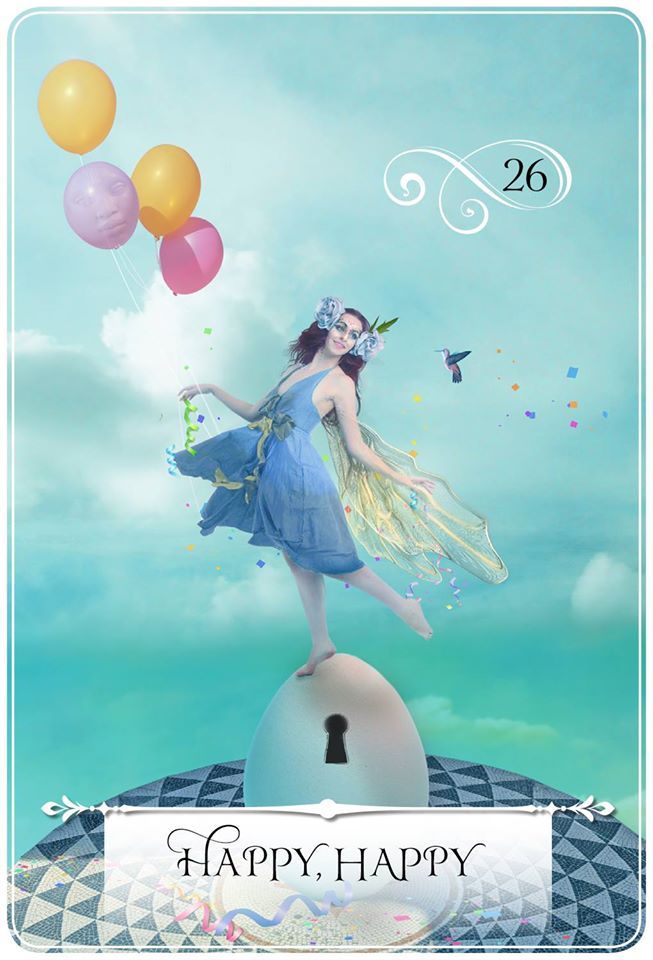 Being happy is a choice you make from moment to moment. It's not a destination and it's not on the other side of that thing you think will make everything better. It's not something to be found in others but others can certainly add to it.
Not going to lie, I was miserable this morning and almost didn't write. How can I help and inspire others when I'm in such a dark place?
I made coffee, took a shower and sat down at my desk. Maybe I couldn't write something worth sharing today but I was going to give it a try anyway.
While shuffling the cards I asked for something that would help me in addition to helping my tribe and this card popped out. I smiled and looked out my window to see a bright red cardinal. That made my smile even bigger so I thanked my nephew for putting that feeder outside my window. Getting back to business I opened my WordPress app and noticed it was 11:11.
Now I'm not the kind of person who seeks signs from the universe but I do notice and receive them with gratitude. These are the little things that remind us that light can be found even in the darkest of times. There has been a lot of darkness in my life but I get through because I look for light and make my way towards it.
I chose to try to snap out of it. There are times when I can't quite come out of it but I can always try and I'm usually able to make some improvement even if it's just damage control.
Now I'm not telling you avoid any kind of emotional processing that needs to be done, part of being happy means feeling the "bad" stuff so you can heal it. However, in addition to what we're dealing with on a personal level, we're all affected by heavy global energies. We need to choose to seek out the light to remind ourselves that the darkness is only a part of our experience.
Today's Deck: