Quick Draw Daily Oracle Card ~ Zoom out to See the Big Picture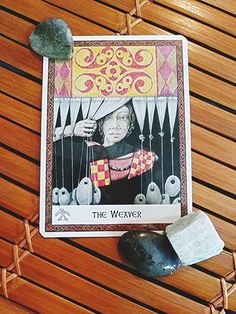 Today's Oracle card advises you not to get bogged down by all the little details.
Step back and take a look at the bigger picture. For some of you, there are a few details and tweaks that will become a little more clear once you zoom out. The rest of you are in danger of over-working the details and making a bigger problem for yourself. You might even need to shift your focus to a different task so you can come back to the "problem child" refreshed. Your subconscious will continue to work on it in the background so it's likely you will have a solution ready when you're ready to try again.
Today's Crystals:
Click a link to see properties of the stones and/or make purchase
Today's Deck: