Quick Draw Daily Oracle Cards ~ Get Out of Your Head!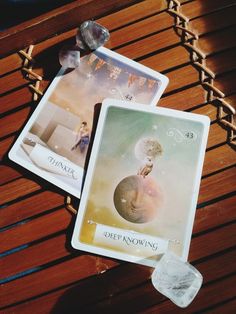 Today's oracle cards suggest you may be overanalyzing a particular situation.
Whatever it is you're trying to figure out, overthinking it will cause more confusion. You already know the answer to your question in your gut. It may not be the answer you seek but it is truthful. Trying to rationalize or make excuses will only prolong the situation. Best to just rip that band-aid off and be done with it.
Today's Crystals:
Click a link to see the properties of the stones and/or make a purchase
Today's Deck: