A Message from the Universe – The Hierophant (reversed)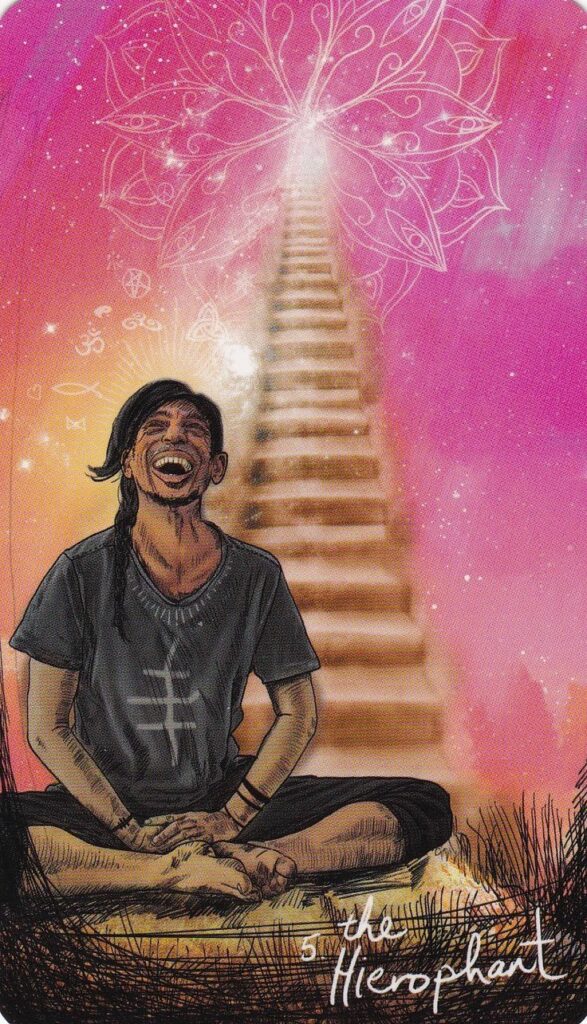 The reversed Hierophant shows up when there is a need to break free from traditional systems and dogmas. There may be something particular in your life that will benefit from an unconventional solution but today's message is quite specific to the entire collective.
The difficulties this year have presented us with the perfect opportunity to begin the long overdue reconstruction of the way we live, work, and lead others. The internet came to life over 20 years ago and we have computers that we now hold in the palm of our hands. Instead of making our jobs easier, allowing us to find more of a work-life balance, we are expected to produce more. We might be expected to answer calls and emails from our homes but jobs that allow you to actually work from home are still few and far between.
The pandemic has also made it near impossible for us to ignore the plight of marginalized people and the governments and systems that dehumanize them. Most of us are starting to understand that these entities only benefit a handful of people. There have been protests and uprisings around the world long before 2020 but they've been increasing for a few years now.
We, as a global collective, are exhausted and fed up with the systems that hold basic human necessities at such a high price. Everything mother nature has provided us is guarded by greed and sold back to us in bottles that will litter the earth for centuries to come.
I know this message is heavy, but I think you've been feeling the weight anyway. It's easy to feel helpless when you are one individual of billions but that's where these changes begin, with one person. Be the change you want to see and you will inspire others to do the same. It's a ripple effect so make some waves!
Today's Deck: