Your Gut is Trying to Tell You Something so Stop Ignoring it!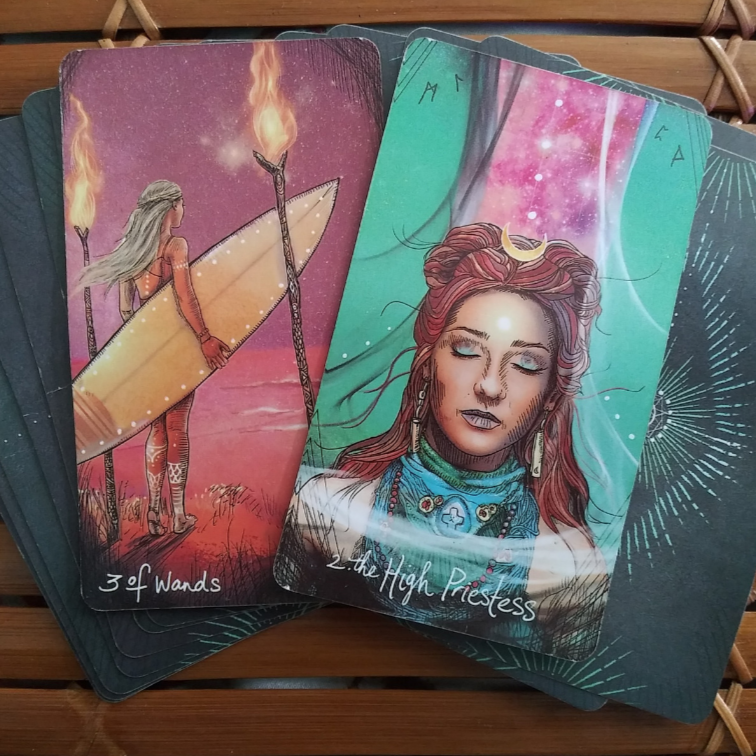 Don't let the picture fool you, both of these cards came out in reverse today. The High Priestess let's me know you are ignoring your intuition and the 3 of Wands tells me that a project or manifestation you're working on will need some tweaking.
You may be settling for something when you are capable of much more, or might need to refine or update the skills and pathways needed to attain your goal. It's also possible that you're putting a lot of energy into something that is not meant for you.
The good news is that whatever the issue might be, your gut knows what's going on…so stop ignoring it and telling yourself it's just anxiety. It's time to reassess what you're working towards and how you will attain it.
Do not let others dictate your future. Do not let your brain discourage you. Do not settle for what you think is practical when you know you are capable of more. Ask yourself what has changed in yourself and in the world since you made that decision and adjust accordingly. Ask for advice or help from those who have relevant experience but make sure you understand that what worked for them may not work for you. Most importantly, do not let the judgement, negativity, and fear exhibited by others color your perception of what you're doing. They do not have to walk in your shoes.
Breathe and be flexible, you got this!