A Message from the Universe ~Connect Dreams with Possibility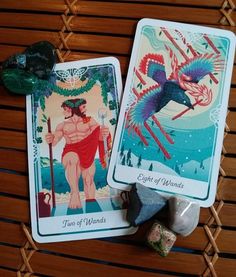 Today's Message from the Universe advises you to look at all the ways in which your dreams could actually become goals.
There has been so much fast-moving energy recently and this message is no different. Most of you have not allowed yourselves to dream in a very long time. Even worse, you started to shape your dreams out of what you thought was a responsible path. Not only should you be dreaming (even the impossible) you should be looking for all the different ways in which those dreams are actually attainable. Dream in great detail while allowing for flexibility in both path and outcome.
What did you dream about doing when you were a kid? Who are your idols and favorite underdogs? If you could have any future you wanted, what would it look like? Get to it while the energy is so perfect for it!
Today's Crystals:
Click a link to see the properties of the stones and/or make a purchase
Today's Deck: