A Message from the Universe ~ Empowering Yourself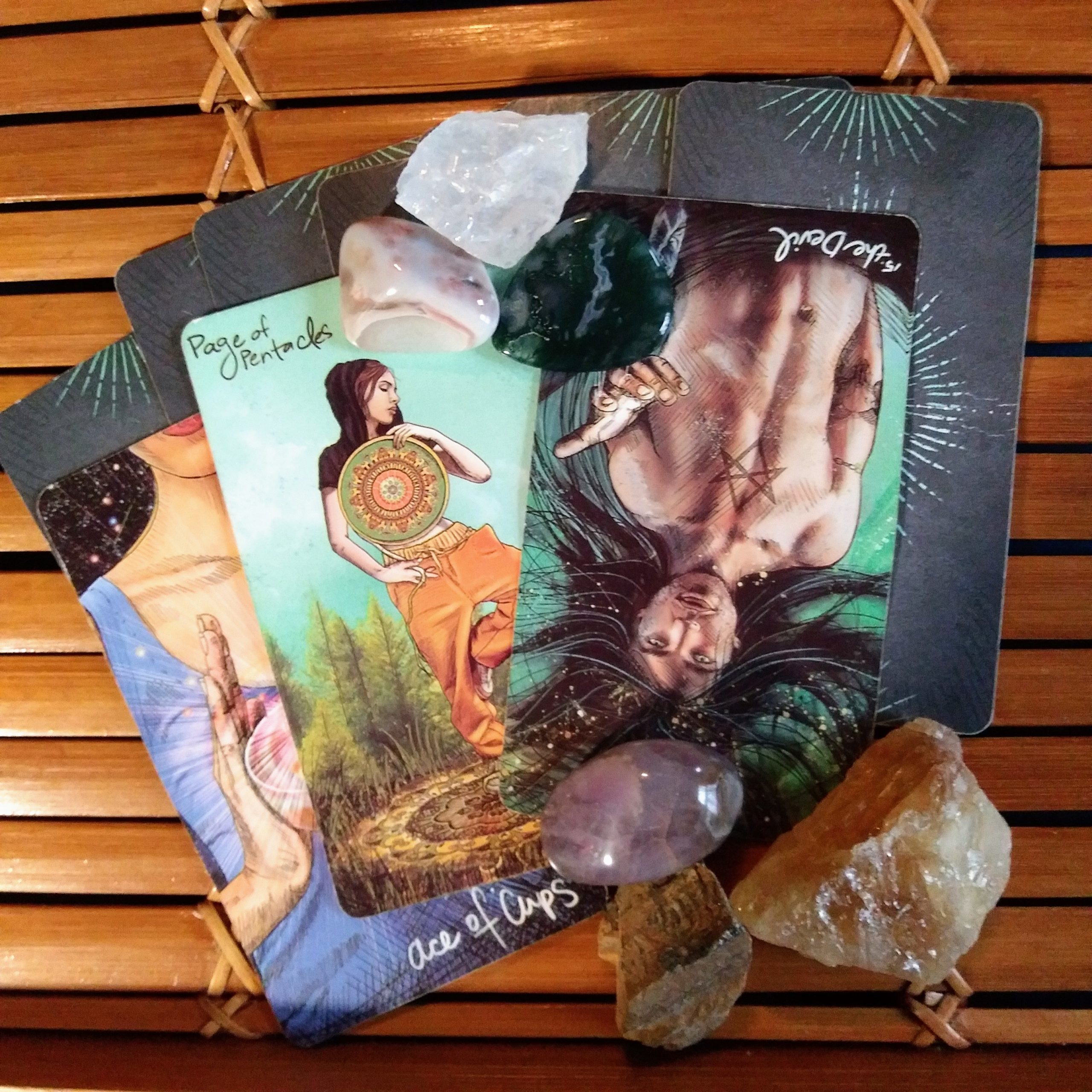 Today's Message from the Universe encourages you to take a look at how you are empowering yourself.
Maybe you're learning to say no or block someone's number. Or you might be working hard at quitting a habit or person. You may even be in the process of climbing back on the horse that just recently kicked your ass. Whatever you're doing, keep doing it! There's nothing like the feeling of looking your opponent in the eyes and thinking "I got this!" Once you decide to do something and commit to it, there is nothing that can stop you!
Today's Crystals:
Today's Deck: