A Message from the Universe ~ Love and Laughter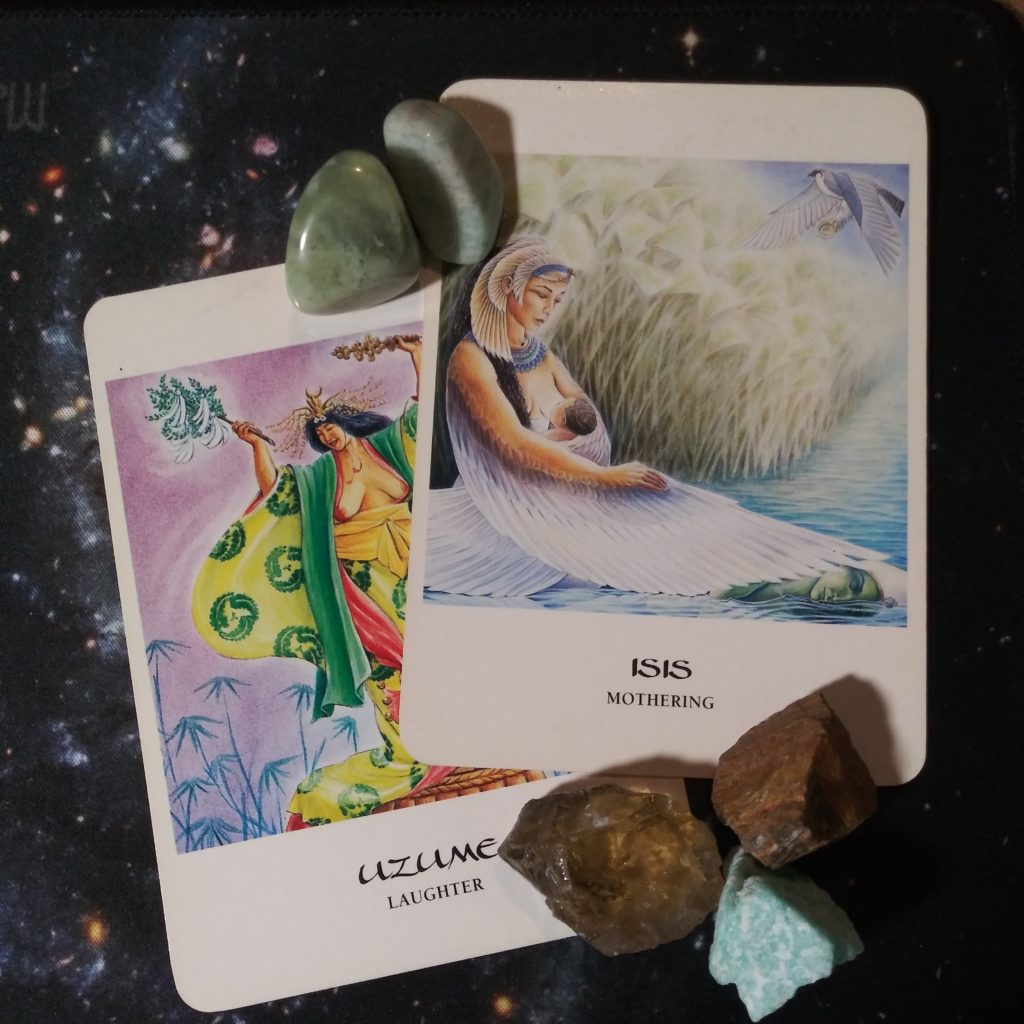 Today's Message from the Universe reminds you that laughter is the best medicine.
Whether you are a mom or in need of a mom, today's advice is to add some fun and laughter to the mix, especially if you're stressed. I know, it can be difficult to laugh and have fun when you and the kids are stressed and exhausted, but that's when you need it the most. Laughter and fun are the best ways to break out of the heavier emotions and circumstances and it's contagious! If you're feeling the lack of mothering in your life then the advice is the same with a little extra self-love, self-care, and compassion. Let's shake things up!
Today's Crystals:
Today's Deck:
Today's Songs:
Song of the Day may be offensive to some, so listen with discretion.
I am not a doctor. Advice from the "Message from the Universe" and other posts is meant to help with spiritual and self-development in conjunction with medical treatment, not to replace it. If you are depressed or in a bad situation, please seek help from the medical and/or charitable places that are local to you. I want you to be healthy in body, mind, and spirit 💙
I am also not the artist or author who created the decks used for the "Message from the Universe" posts. However, the pictures of the cards, the interpretation, and the written words in blog posts are created by me. You can find the decks and crystals I use in my shop along with a bunch of other stuff 🙂