Clothes – A Message for Collective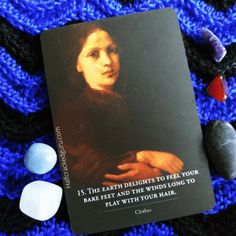 Clothes. I know, it seems like a strange subject for a message from the universe but it's quite "fitting" for this time of year. Pun intended, don't delete me!
Clothing is a perfect metaphor for the masks we wear to try to fit into social and familial groups. Aside from the practical usage of protecting us from the elements, clothing is used to convey status or worthiness. This is your reminder to focus on what really matters.
If you're celebrating any of the gift-giving holidays this season, you may be quite frazzled right now, trying to figure out what to get for the people in your life. You may be upset that you cannot afford to have a zillion presents for your kids under the tree, you might not even be able to have the tree. You might be wishing you could recreate the joy you experienced when you were a kid, or you could be struggling to make it through the holiday season after losing someone dear to you.
This is your reminder to focus on what truly matters and create new traditions instead of trying (and failing) to re-create the past. We love our stuff and things so much that we forget that most of it will only ever make us happy on the surface. The joy of any season comes from what you experience, not the new stuff with which you surround yourself.
Your kids will love the new games you got them but it's the experience of all the things you do together that will carry through the years. Your guests may appreciate the experience you've created with food and decoration but they would enjoy it just as much, if not more, if you didn't burn yourself out trying to make everything perfect.
If you are grieving,
this is the ideal time to create a tradition or ritual for yourself that honors those you've lost. Focus on the light they brought to you and the world and be thankful for that broken heart. It's only broken because you were able to love so dearly, and what is life if it's not filled with love?
If you are depressed,
this is a good time to examine your resources. One of the worst parts of depression is feeling like you don't want to bother others with your pain even though you know help from an outside source is most likely necessary to help get you out of that downward spiral. Of course, this is hugely impacted by the lack of accessibility to mental health professionals.
Learn your triggers. Learn to identify the feelings and behaviors that tell you when you're starting to spiral. Make a list of people you trust, numbers to call, and things like music or creating that help to lift you or distract you. Make plans for the holidays that will nourish then ditch the people and plans that only add to your stress and feelings of unworthiness.
This season is full of expectations.
You're expected to buy all the things, visit or host all the people, and even hide or subdue who you are to make others comfortable when they would not do the same for you. You can't even drive without being impacted by the stress of everybody you share the road with.
Check your boundaries. Listen to your brain and body when they are asking for rest. Forget trying to do what you think you should do so you can get on with doing what is right for you. Examine each the things you dread doing. Why are you dreading them? Can you do them in a different way that's more fitting to the resources you have instead of stressing the time, energy, and money you lack? Is there something you can remove from or add to the situation that makes it easier or more tolerable for you?
Whoever you are and whatever you have and do, it's more than enough. You're more than enough. It is your heart that brings joy to others, and the joy of others that fills your heart. Let actual peace and joy hijack your holidays 💙
Today's Crystals:
Today's Deck:
Kahlil Gibran's "The Prophet" Oracle