A Message from the Universe – Savoring Pleasure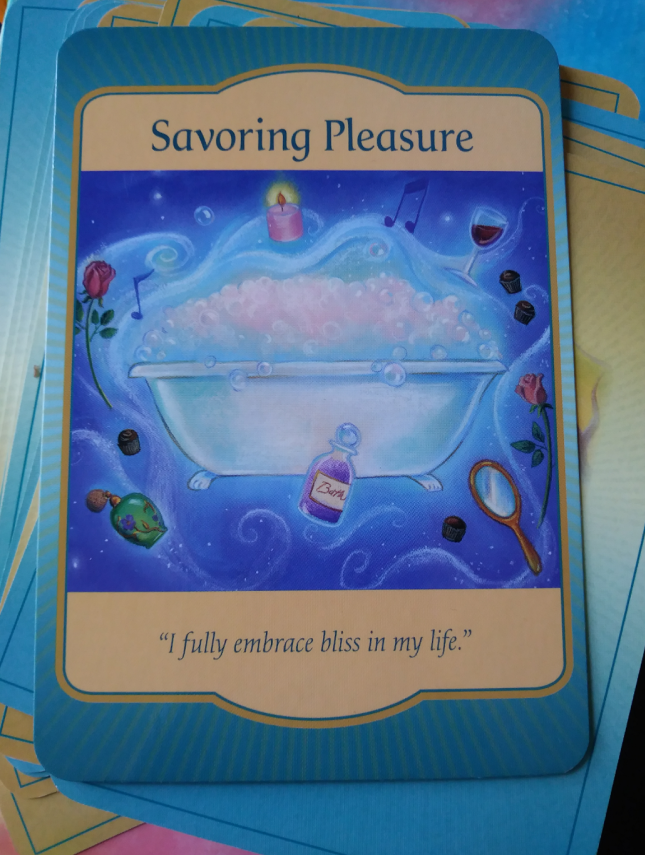 A Message from the Universe – We've been socially conditioned to feel guilty or lazy if we're not being productive. So much so that when we're forced to relax, like after a surgery or on lockdown due to a pandemic, we have no idea what to do with ourselves.
If you're on lockdown you may be climbing the walls, or even scrubbing them. Not that there's anything wrong with cleaning your walls, tis the season to open windows and purge the cobwebs from the corners, but make sure you are taking time for some non-productive pleasure. Keep in mind as well that even though video games and streaming services are pleasurable they are more of an escape mechanism. The idea here is to connect with yourself.
If you are one of our essential workers this message is even more important for you. Sleep is obviously the highest priority but I'd venture to say that pleasure is almost as important. This is why medical personnel tend to have a dark sense of humor, the more awful shit you see, the more good shit is needed to keep you from losing it. I strongly urge you to work with a little sound therapy. When you only have a few minutes or you really need to sleep, grab your headphones and crank up music that makes you feel good. Go for your favorites but also check out binaural beats on YouTube. Try out a few at first to find out what styles and frequencies fit you best then save a favorite or two so you can pull it up quickly to help you relax before sleep or pick you up on a short break.